The multidisciplinary studio Six N. Five, founded by Argentinian designer Ezequiel Pini, has opened a multifunctional space in the heart of Barcelona.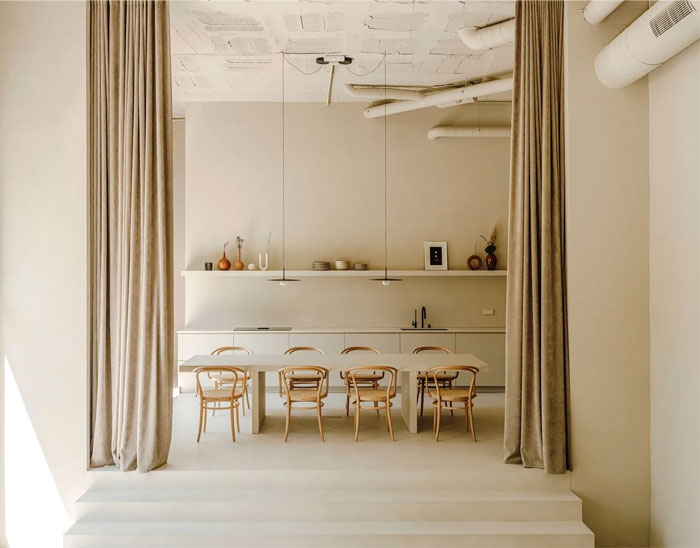 Six N. Five has specialized in creating digital and real worlds experiences. In addition to having worked with the most recognized brands and creators, their trajectory and artistic works have been pioneers in their field. From the beginning, his main goal was to legitimize CGI as a new medium of artistic expression.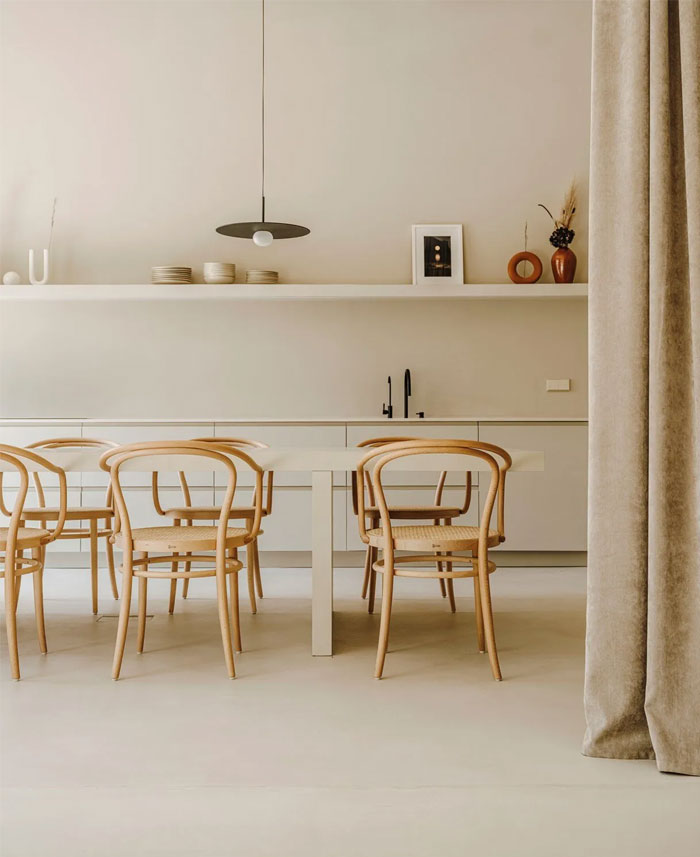 Six N. Five had a clear idea that they transformed into reality with the interior design studio Isern Serra. The two-storey space has high ceilings and large windows; it is painted in light tones and uses natural materials. The studio decided to use TON's No. 30 chairs, as well as other objects used by the client in their digital projects.
"The pilot project, in which we transformed digital creations into the real world, was Six N. Five Objects," states Ezequiel Pini, founder of Six N. Five. Seating, coffee tables or ceramic vases were the first step, but 2022 brought several challenges for the studio. "We are currently working on two projects in which we are experimenting with creating perfect spaces in real life. We already gained experience last year when we opened our own office space in the heart of Barcelona," adds Pini.
However, these are not just ordinary offices. The aim was to create a multifunctional space for meetings and inspiration.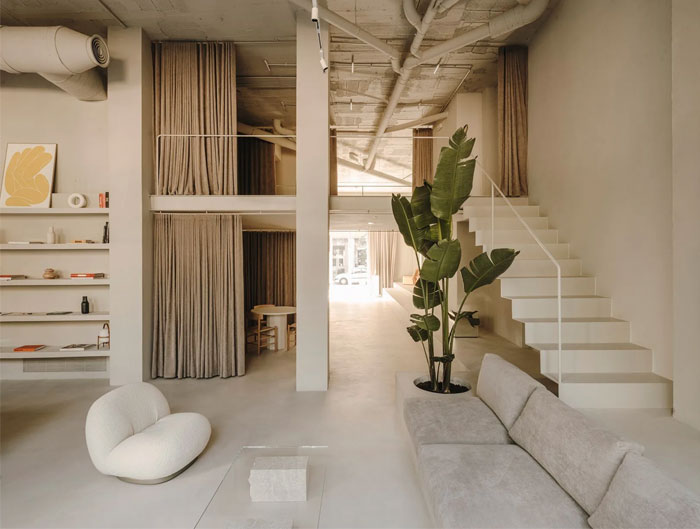 "First and foremost, we wanted a pleasant working environment; we spend a lot of time here every day and feeling good in our space helps us to do a good job. We turned the size of the space to our advantage, opening it up to other inspiring creatives. I like to invite talented people for a cup of good coffee – and the dining area is suddenly transformed into a conference room. Any other event can also be held in the space," adds Ezequiel Pini.