Geraldine Maher was initially engaged by the clients to conceive and deliver a light refurbishment to the existing 1980s-era two-storey home; the scope of work significantly increased during the project's initial stages.
Alongside other minor changes to the internal layout, Geraldine focused on removing excess and bringing clarity to the interior. As she says, "we stripped back superfluous trims and finishes, making it simple, easy to live in and relaxing." In this pursuit, the existing terracotta-tiled roof emerged as the project's defining element. "Architecturally, its most striking feature was the beautiful Spanish terracotta-tiled roof, but there was nothing that linked that to any other element of the home, so a big part of the approach was finding a material to consolidate the design and make it feel more holistic."
Geraldine found a fitting complement in Artedomus Cotto Manetti Arrotato Da Crudo Rustic terracotta tiles, which stretch out underfoot in every room of the home. Sourced from eighth-generation terracotta specialists in Tuscany, this specific clay variety offers a distinctive colour as well as a high level of resistance and robustness.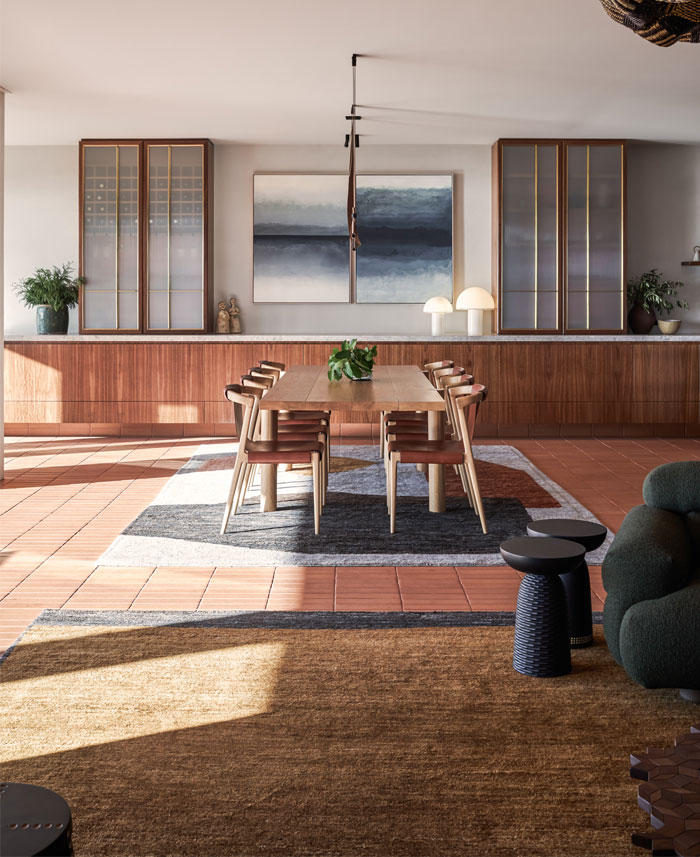 The ethos around this continued tactility extends to the exterior where the same hard-wearing, low-maintenance Cotto Manetti terracotta tiles have been laid across the two outdoor terraces and around the pool. Cleverly, terracotta reappears throughout the project in the louvres on both the pergolas and balustrades, as well as in several breeze-block screens, which offer privacy and allow for ventilation and natural light. Not only are these elements important in their respective functions but they bring an additional layer to the materiality, reinforcing the rationale of a continued and authentic response.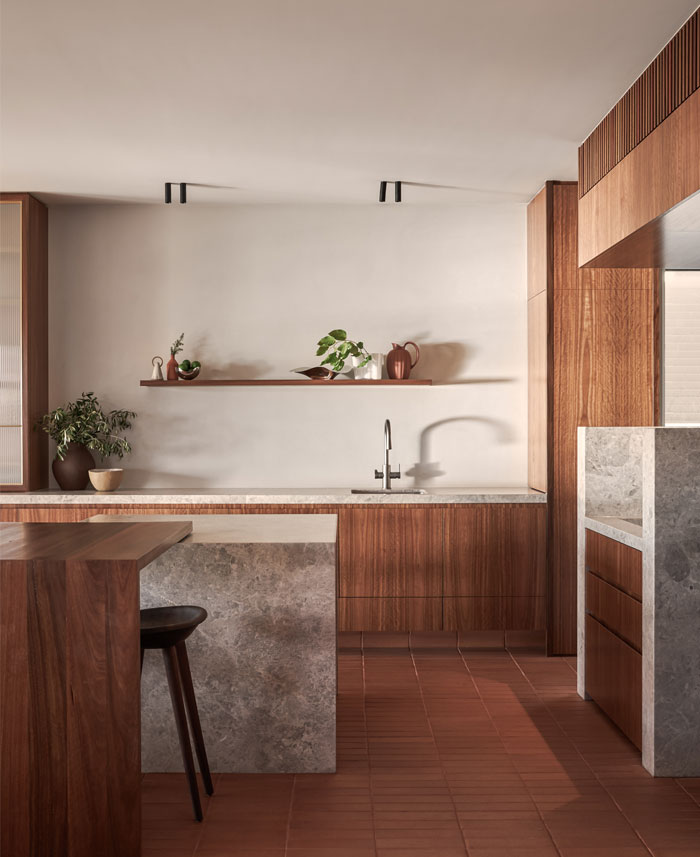 Mint green and navy joinery sit wonderfully alongside the terracotta floors; vibrant rugs in deep, contrasting hues bring visual interest to the open plan living areas; and pieces from local and international makers enliven the spaces. These emotive and unexpected combinations converge to create an interior that feels sublimely energetic yet entirely fitting for the landscape. photographs: Andy MacPherson Studio;