Vipp opens the doors to a countryside guesthouse in Ostuni created by Dutch design studio Studiotoff.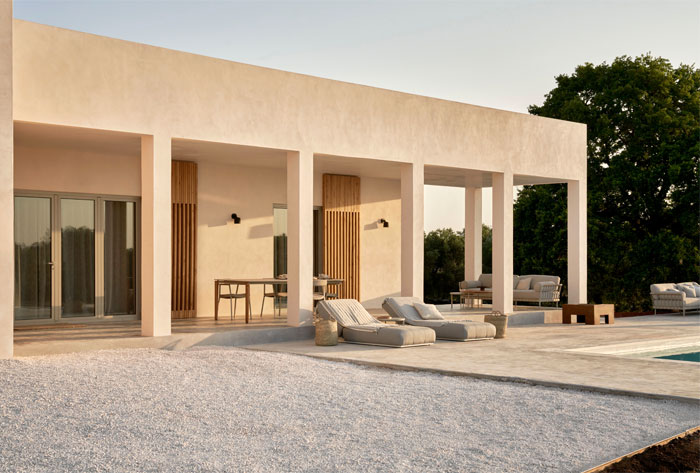 Villa Vipp Puglia is perched on the highest point on a sloping hill to capture the endless rows of olive trees. On this canvas of ancient-old olive groves rooted in the area's signature red soil, Dutch Studiotoff, who is specialised in adaptive reuse and renovation projects, has realised Vipp's second guesthouse entry in Italy, the first being Vipp Palazzo Monti in Brescia.
The one-story family guesthouse echoes Puglia's whitewashed building typology punctuating the scenic landscape. Studiotoff has managed to erect a modern retreat with respect to the architectural vernacular in a protected historic area. Edges of the 1.5 ha plot are lined with a low dry-stone wall – a local tradition for defining your piece of land. The new solitary villa stands as a bold geometric centre point contrasting the ruggedness of the natural scenery.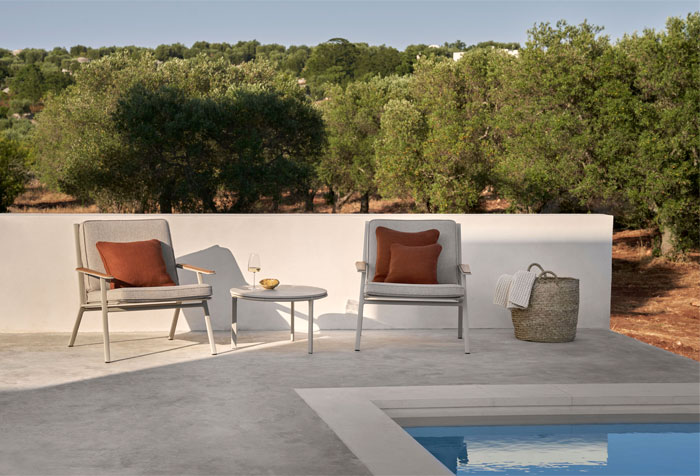 Villa Vipp, Puglia: three double bedrooms, two bathrooms and a combined living area and kitchen outline the interior. In the fully equipped Vipp kitchen, guests find jars of olive oil harvested from the garden and wine produced for the neighbouring fields.
On the speakers, the tune of 'Ciao ciao' by 'La rappresentante di lista', adds to the vibe of Italian vacanza. An exterior staircase leads up to a large rooftop terrace overlooking the vast veranda adding an extra 47 m2 to the villa. "Foldable glass doors framed in oak ease the transition from indoors to outdoors where a spacious veranda and pool area devise the dolce vita of southern Italy", says Irene.
While the indispensable infinity pool offers a much-needed dip, the veranda lounge area calls for a siesta after a day of exploring a region packed with castelli and catedrali.
Following the success of its first Italian guesthouse, Vipp Palazzo Monti, Vipp was on the lookout for a second Italian adventure, this time in southern Italy. "Having fallen in love with Puglia, I stumbled upon Studiotoff and their magnificent architectural projects in the area", explains Kasper Egelund, CEO and 3rd generation Vipp owner.