Belgian architecture studio DMOA is dishing out inspiration for small apartment dwellers through the 164-square-foot penthouse studio above their new five-story office building in Leuven, Belgium. The apartment features an open-floor "mini loft" layout with a terrace that overlooks the city. DMOA partnered with Belgian furniture brand Ethnicraft to furnish the apartment with space-saving ideas that could be implemented into any small living area.
The entrance is at the top of a staircase that leads through the all-concrete office building. To the right is a living area with a modular Ethnicraft N701 sofa, table, chair, and shelving unit. Careful placement of modular furniture throughout the apartment is key to keeping the studio light and spacious and allows for easy reconfigurations.
An extendable dining table opens up the option for entertaining. Light-colored furniture was purposefully selected to open things up and give the illusion of a bigger space. A few black accents were added to visually break up the space into separate areas, but adding too much black would have made the space feel short and claustrophobic.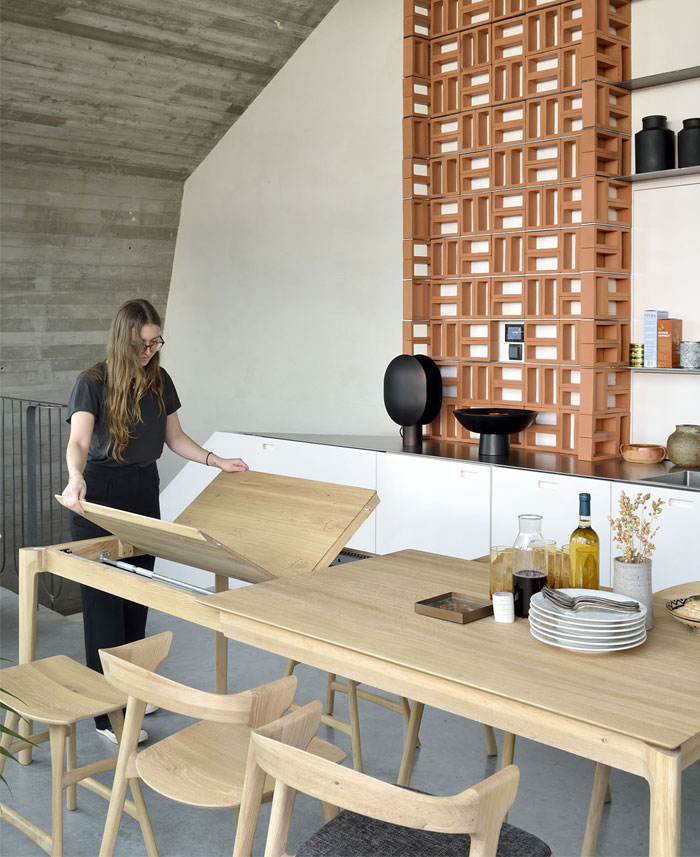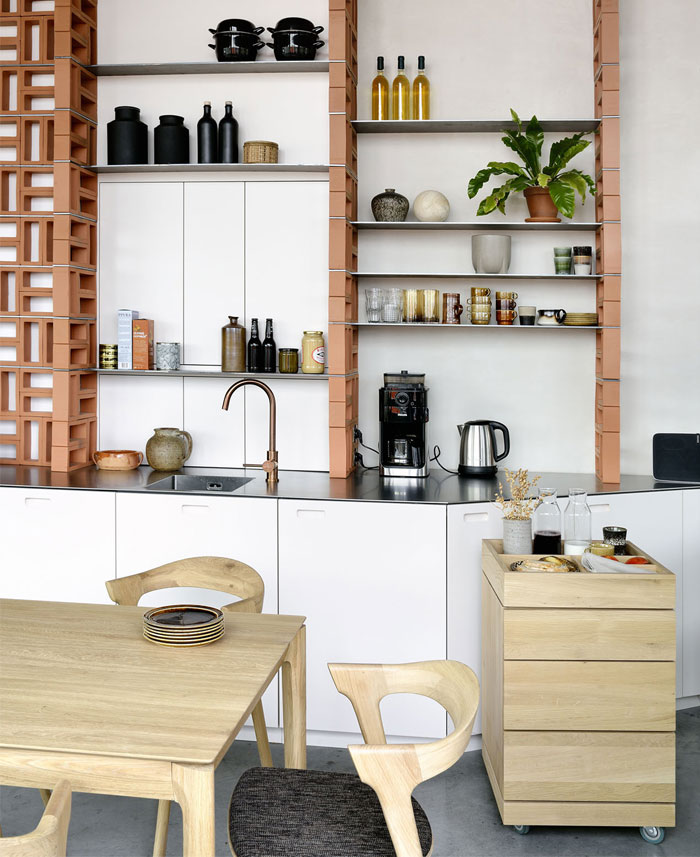 The Ethnicraft Teak Studio Rack shelving unit is the main black furniture piece in the space and is used as a partition between the dining and bedroom areas.
Small spaces often lack storage, so the design team made sure to compensate with wheeled storage options. The space includes the Ethnicraft Oak Billy drawer unit and Oak dressing unit, which can both be wheeled off to a different area when not in use.