Taking inspiration from vintage fashion, historical references, art and design, the new collection created by the esteemed interior designer Kelly Wearstler collect an assortment of prints, weaves, embroideries and wallcovering, an experimentation with scale and the evolution of color.
With eight fabric designs and five wallcovering designs offered in an array of unique colorways, Kelly Wearstler ushers her signature style towards the future and lands squarely in the present with a collection of on-trend and versatile designs.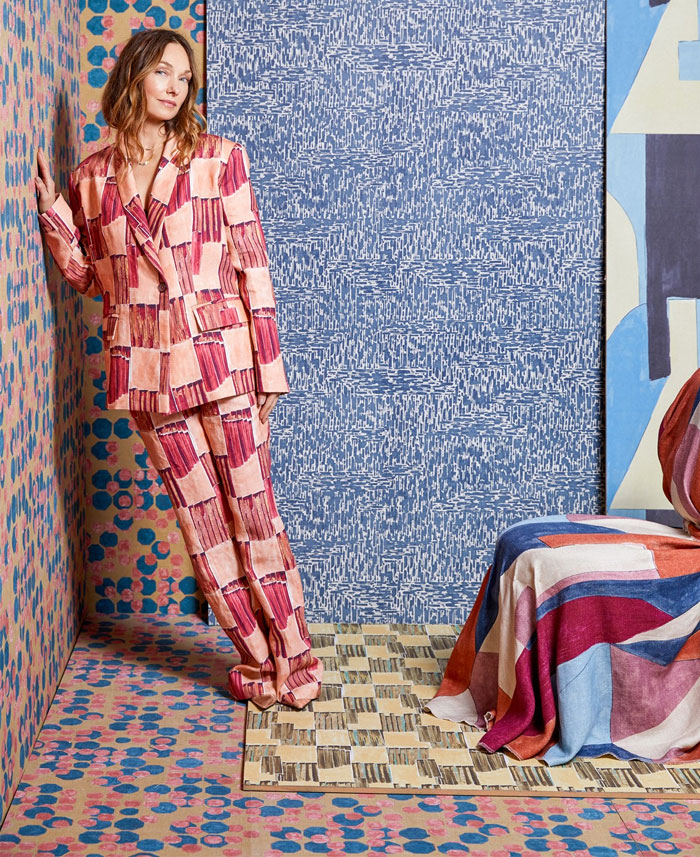 "This collection crosses over many different genres, eras and mediums," in this way Kelly Wearstler tells about her new collection designed for Lee Jofa – Kravet group, the US high end fabric brand with a rich heritage dating back to1823.
"The collection plays with dimensionality, depth of field, organic quality and earthy sensibilities," says Wearstler. "There are so many different qualities to experiment with and create a distinctive dialogue."
The painterly print DISTRICT evokes a feeling of casual decadence through an elevated sense of artistry and uniqueness of scale. With a nod to Cubism, this printed fabric features oversized geometric shapes in a rhythm of color and form. Offered in seven colorways, it is also offered as a coordinating wallcovering.
CASCADIA, an existing design from Kelly's collection, has been re-imagined and re-scaled for a fabric. This graphic print arouses the senses with its artful emulation of an undulating mountainscape on a textural ground. Based on original hand-painted artwork, this print on a cotton/linen blend comes in four evocative multi-tonal colorways, creating unexpected beauty in its contradiction.
A graphic nod to 80's Memphis design, ARCADE features a linear pattern composed of bold striping and stacked geometric forms.
Wearstler's latest iteration of her iconic pattern, GRAFFITO, arrives with brand new colorways inspired by our natural surroundings. An abstract print whose trademark hand-painted pattern brings expressions of movement and graphic texture to a room, GRAFFITO now comes in four new fashion colorways on a fine cotton/linen ground, as well as three new coordinating wallcoverings.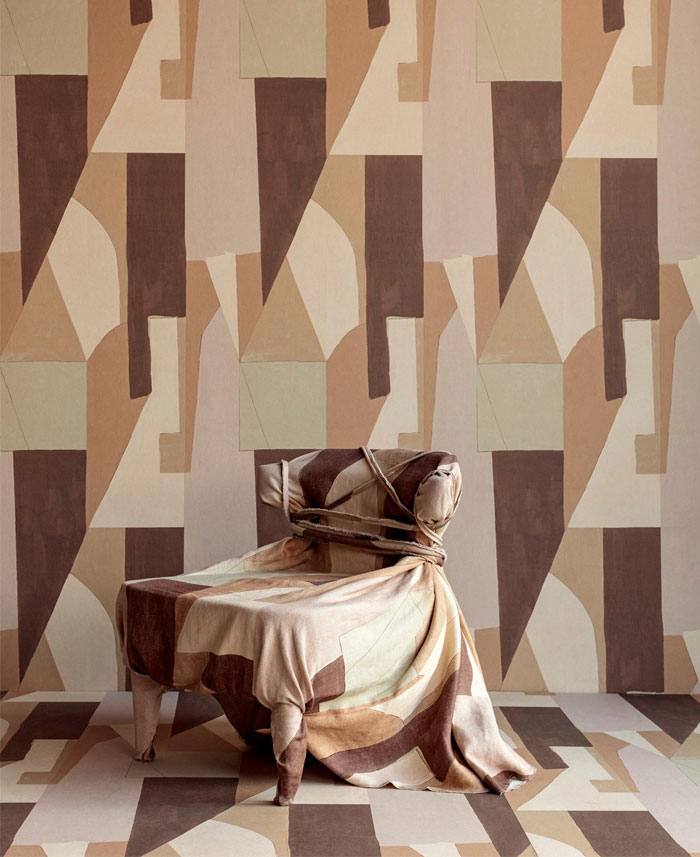 Sophisticated, earthy tones are mixed with bold moments of editorial hues throughout this collection's color stories. The combination of these disparate, rich colors and timeless details creates tension and vibrancy within an interior.