Architecture studio Office 4 has designed this contemporary interior in Panorama, Thessaloniki, Greece to serve a young couple's needs. Simplicity and minimalism, white tones, cement mortar on the floor, black elements, grey furniture and color selectively placed on pop decoration and styling items bring a fresh, offbeat vibe to the space.
The main design intention was to use the beam that separated the living room from the kitchen. As a result, a wooden wall – bookcase was designed serving as a light partition. The beam was incorporated into the wooden structure becoming a grand gate – entrance leading to the living room.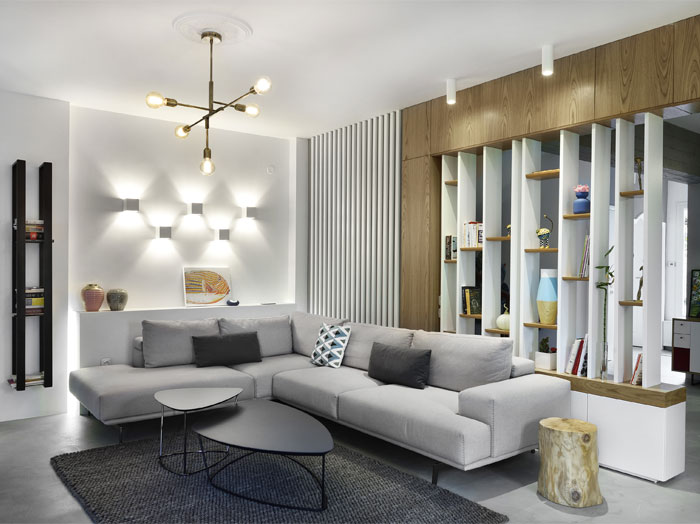 Dynamic lighting was used in a way to give emphasis to different elements, create contrast and lighting patterns giving a dramatic effect to the otherwise calm and minimal space.
Beside the dining table a contemporary wall mounted wine rack stands on the wall like a piece of modern art.