The Naunces rug collection is one of the novelties that the Spanish design brand has presented at the Salone del Mobile Milano 2019. Investigating new materials to achieve new textures and effects, developing new techniques to make crafts evolve… that's what defines GAN. And with NUANCES, the new collection by Patricia Urquiola, the designer captures, with the expertise that characterizes her, the essence of the brand.
Felt was the starting point. Patricia Urquiola wanted to work with this natural material, warm and malleable, but also to reinvent it, change the traditional manufacturing parameters and find a technique that would allow her to recycle discarded fibers. So she merged different colors and densities of wool to achieve a stone-like appearance, never seen before, very transgressive.
Once the material was adapted, she played with its shapes and tonalities, as only she knows how to. The collection consists of three rugs with different patterns (Curve, Line and Round) and a pouf, which can be combined among themselves, allowing for an infinite set of very architectural geometries.
It is declined in three color combinations which, starting from stone gray, take us to three natural color palettes: rose and burgundy (Burgundy), green and blue (Naiad) and earth and lava (Volcano).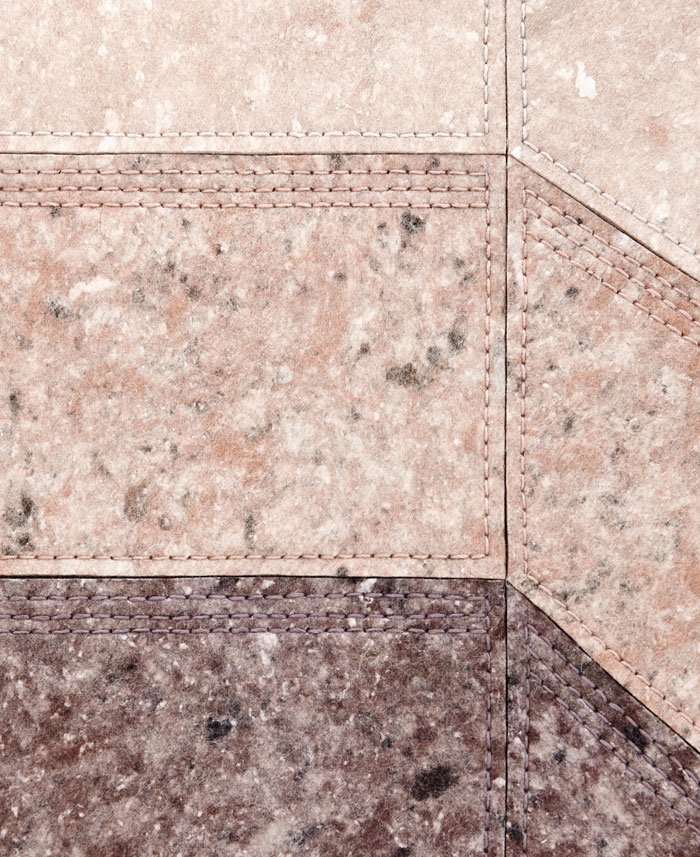 NUANCES, flows just like its name indicates. Its lines open and close, its colors blur and focus on a visual and tactile game that turns Patricia Urquiola's new collection for GAN into an intentionally sensorial and artistic experience. Each piece of NUANCES is entirely sewn by hand by skilled artisans, as is always the case with Urquiola designs for GAN.