The urban trend of turning former industrial neighborhoods into hip new spaces leads to the appearance of many intriguing social hubs like this former Soviet silk factory leading its second life as a luminous and welcoming cafe in an industrial neighborhood of Moscow, Russia.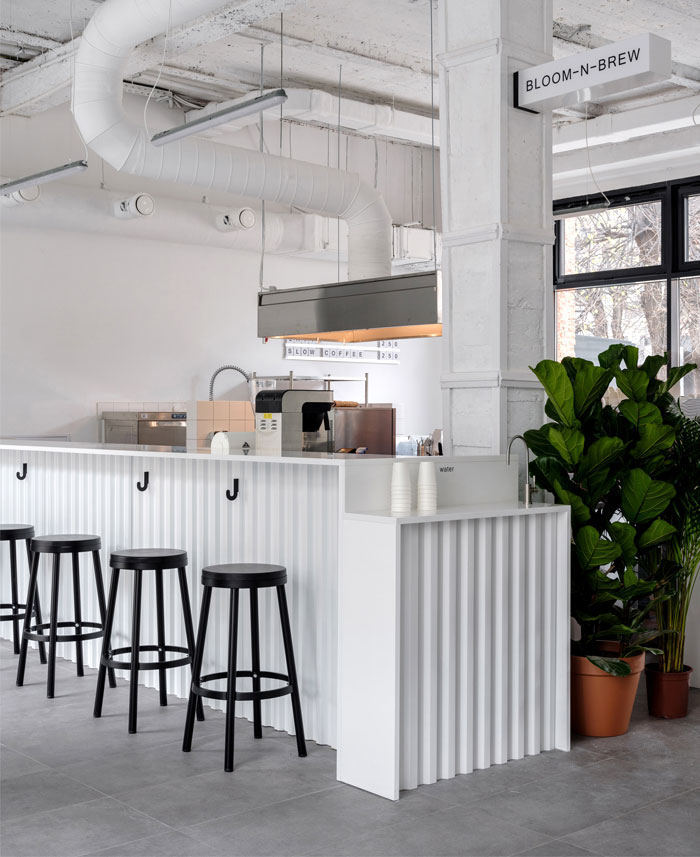 The design studio Asketik turned the 115 squere meters factory space into fresh, minimalist and modern cafe ambiance whilst preserving its industrial past in the fabric of the artistic decor composition. Using the open floor industrial shell, its exposed piping's and rough textures the design team created open and easygoing space. Adding to the newly found serenity of the place, the bright whiteness of the minimalist color selection also amplifies the natural light coming from the vast window openings and creates a luminous and fresh environment in which one can enjoy the emerging drink – coffee. Bloom-n-Brew name refers to the fragrant of freshly brewed coffee and the place aesthetics answer to its dynamic and young implication.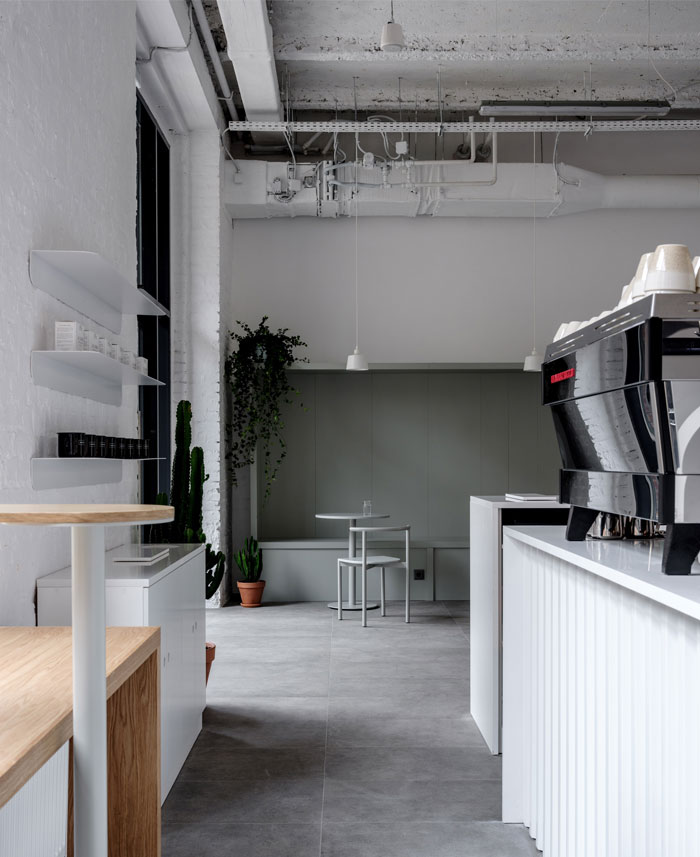 Intriguing custom-made graphic elements like the cafe's logo-name sign or the sculptural graffiti of the menu on the wall add to the place's unique and artistic identity. The abundant and elegant greenery items (in trendy terracotta pots) and fresh plants go perfectly well with the graphic black and white entwinement of the main decor scheme and ads vital freshness and softening accent to it. We love the custom- made furniture and structural elements created by the designers that contribute to the former silk factory new identity.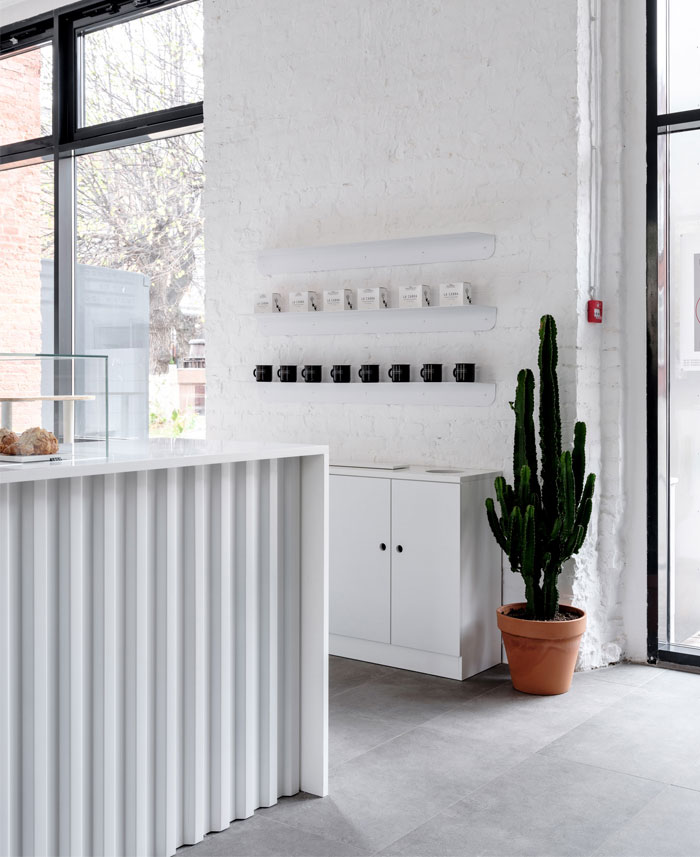 The center of the square floor plan is occupied by the essential for any café-shop bar counters – in this case intriguingly wrapped in powder-coated profiled sheeting, commonly used for roofs and fences. Cute curved-back chairs and small round tables form intimate niches in the white luminosity scene of this modern place. The prevailing whitens of the decor composition is punctuated by the organic note introduced by the wooden furniture elements like the custom-designed high wooden table and chairs in the nook in front of the window. Black accents and graphic insertions complete the elegant and modern ambiance of this new generation industrial – zone coffee experience.