When designing the new home of Progress in Sofia, Bulgaria – Cache atelier developed the office space as a mixture of open space working area with flexible meeting room setups and numerous collaboration areas scattered over 7 floors.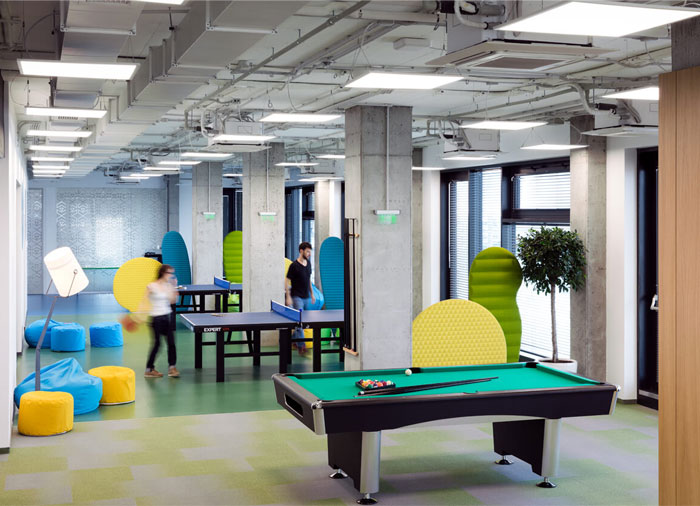 Becoming the largest office of the international company the concept of the new space was derived and guided through the idea of stressing on the Bulgarian feature in all parts of the environment. The client and the architects took the way of designing every floor dedicated to different groups of outstanding geographical features and sights in Bulgaria thus creating a live map of the country within the space.
Strong graphic elements representing the variety of nature are incorporated in all meeting rooms, collaboration and break areas. Cache atelier created visuals that contain the hint of every single sight without directly appointing it thus leaving the opportunity of the employees to make the search, understand a little bit more about the sight itself and possibly visit it in real.
Name of the project: Progress Office Space; Location of the project: Sofia/Bulgaria; Year of completion: 2018; Area : 7500 sq.m; Designer office: Cache atelier; Photographer: Minko Minev;