Design in motion. For communal areas, private sitting rooms or individual seats Thrilling interwoven patterns, inspired by the branches of a tree distinguish the design of Komodo by Raffaello Galiotto, the modular sofa in fiber-glass resin offering the utmost composition flexibility.
Komodo is a modular resin frame on which padded cushions and backs can be attached on all sides, easily and intuitively. This system makes it possible to design potentially endless sequences of stylish and relaxing armchairs.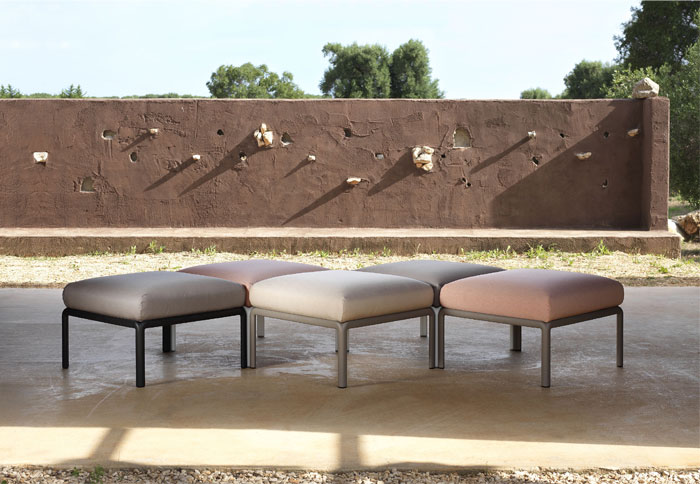 The ramification of the weaving pattern on the frame derives from careful geometrical design, which also involves the innovative system for attaching the seat and back, which simply swivel in place. This solution avoids unsightly mechanisms and visible slots while retaining the smooth harmonious styling of the woven design on the seat and back.
Particular attention has also been paid to the packaging and to volume containment, making it possible to reposition this easy-to-disassemble sitting room in more compact settings. Komodo is available in 3 colors (bianco, antracite, tortora) with various upholstery types and colours.
Nardi has always promoted the merger of original design with cutting-edge technology, quality teamed with functionality, the promotion of total Made in Italy products and environmental friendliness that is achieved thanks to the total recyclability of its products and the re-use of production waste.