Werner Aisslinger designed a collection of outdoor furniture for Dedon, which is now debuting in Milan and will soon be waiting for guests in Cologne. Characteristic for the appearance of Cirql, the first collection Werner Aisslinger designed for Dedon, is – of course – the circle. The Outdoor series consists of a lounge chair, a dining chair and a side table/stool.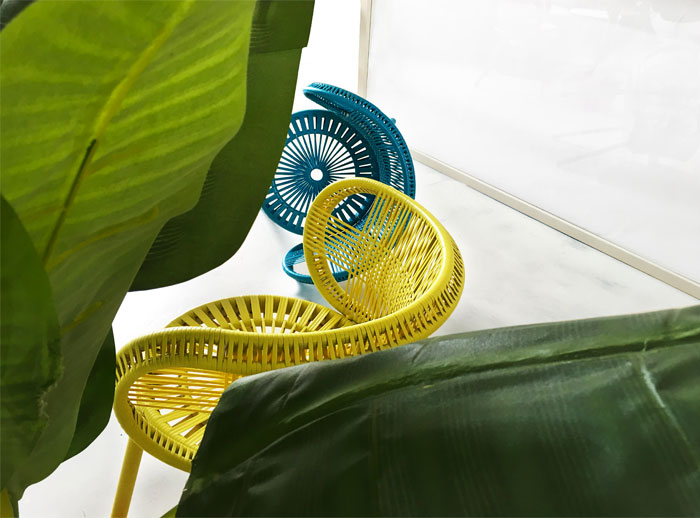 With Cirql, Werner Aisslinger draws on Dedon's unique hand-weaving heritage. The output: an unmistakably fresh and new outdoor collection. Based on round, friendly shapes and a sophisticated geometric woven pattern, Cirql manages to be both iconic and inviting. A pleasure to look at and to use. Made with luxurious DEDON Fiber, unrivaled for quality and strength, the collection can withstand even the harshest outdoor conditions.
Inspiration: In conceiving the collection, Aisslinger was inspired to develop an archetypal new shape. "When you design a chair," he explains, "this is always the highest goal, to achieve a new archetype, not too complex, that creates a natural sense of connection as if it had somehow always been around." Further inspiration came from another Aisslinger project, a hotel set in a semicircular building from the 1950s.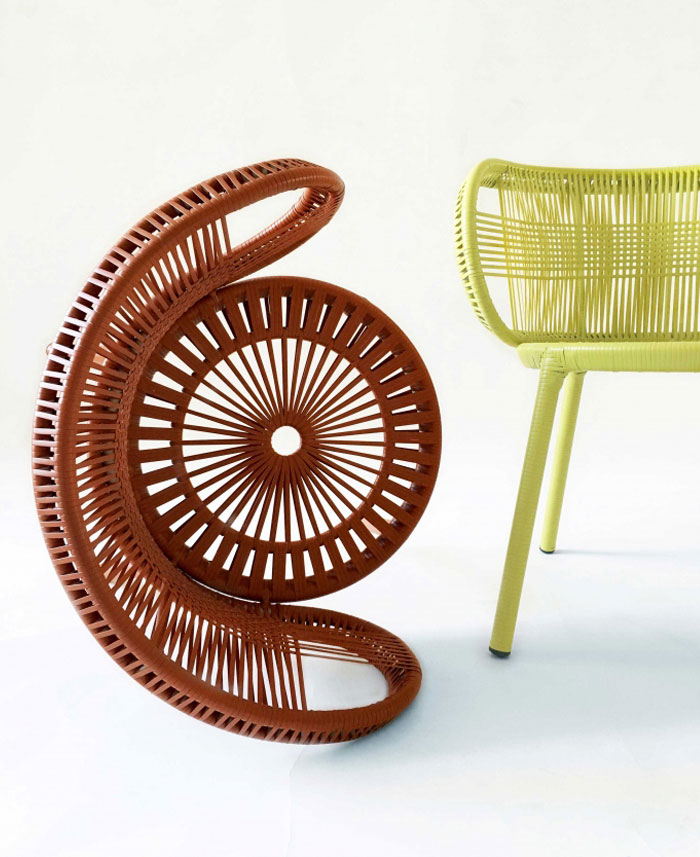 Characteristics: True to its name,Cirql is characterized by three concentric circles of powder-coated aluminum in the seat. The inner circles are completely suspended in woven ber. In keeping with the theme, backrests practically encircle the user. An intricate geometric pattern, developed by Aisslinger with Dedon's master weaver in the Philippines, radiates in every direction from the centermost circle. The collection includes a lounge chair, dining chair (the latter with a choice of four-leg or circular base) and footstool. Optional seat and back cushions for the chairs complete the range.
"From the beginning, we set out to create a very light, easy, transparent chair that was at the same time extremely welcoming, comfortable, and, when compared with existing products on the market, unexpected," says Aisslinger. "Of course, it also had to have that special Dedon kick of quality and sophistication." Jan van der Hagen, CEO of Dedon adds, "What we love aboutCirql is the way it uses our fiber expertise and handcraft heritage to create something truly new for the outdoors."