Palmas House is located in Texcoco, State of Mexico, close to the Historic Centre; the area has a constant warm climate during the daytime and low temperatures during the night.
In early 2017, the Dosa studio re-design a house with a very low budget. The client ware a young woman who requested to design a home for her relatives. The entire family lived in that house for more than 40 years. Currently, in Latin America, those kinds of buildings do not follow any planning regulation. Therefore the existing construction did not have the right conditions of space, lighting, ventilation, and privacy.
The upper floor contains the private area, which includes three bedrooms that are connected to the interior by a corridor. The relationship to the outside is based on a projective balcony system that visually connects the rooms to the garden. The ground floor´s connectivity is developed with the introduction of commercial premises that contribute to the family economy. Those areas wholly separated to the internal functioning of the house.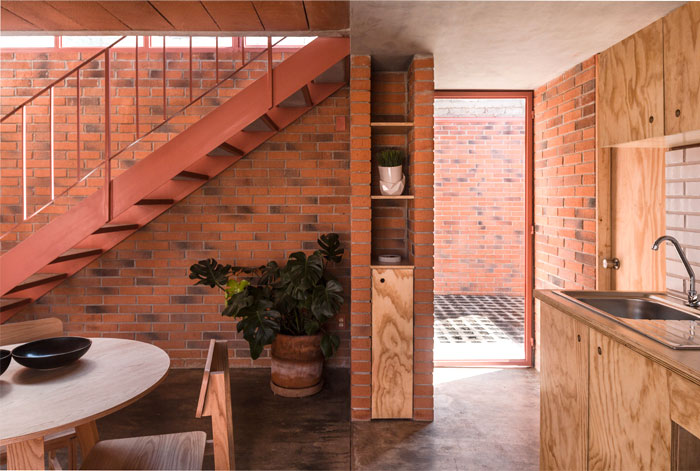 Casa Palmas provides a different meaning to the social and contemporary architecture. It shows the way planning can improve living conditions through spatial experiences that must not depend on large budgets. Also, it should be linked to functional, spiritual needs and new ways of living with the idea that architecture is for everyone.