This contemporary FIO House created by Studio MK27 is inspired by a garden pavilion with its vast glass openings, great wooden deck terrace, and the horizontal linear expression.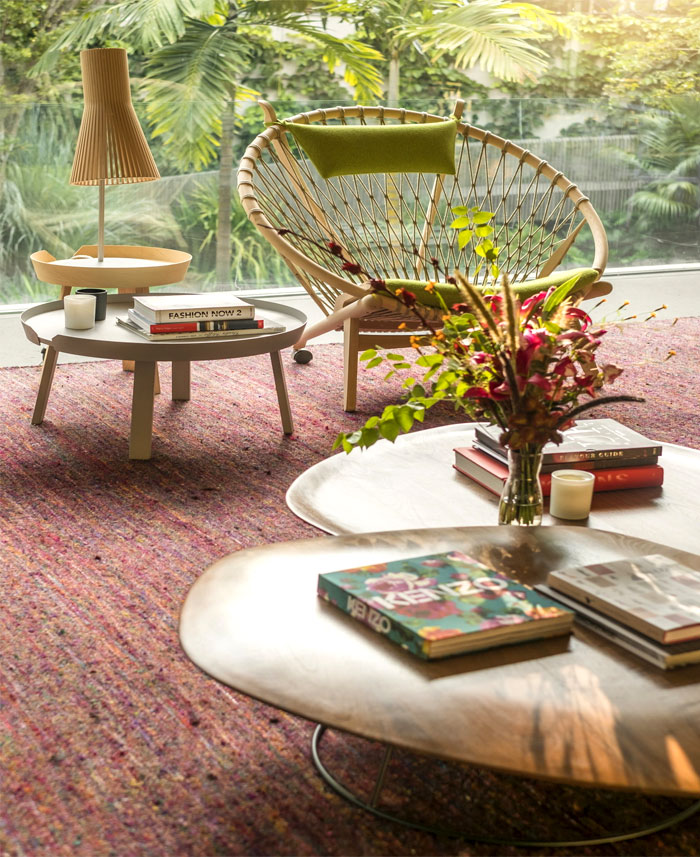 Linear silhouettes are expressed not only by the architectural construct but also by the materials used: thin strips of wood compose the facade, the ceilings, the floors and in some cases – pieces of the trendy decor defiles this gives the design composition elegant unity and continuity of idea. Entwining wood, glass, and steel, while composing the clear lines of the home the architect keep the interior maximally opened towards the surrounding lush gardens. No wonder that the design of the terrace – with its modern and cheerful garden furniture is as trendy and inspired aс the interior design composition.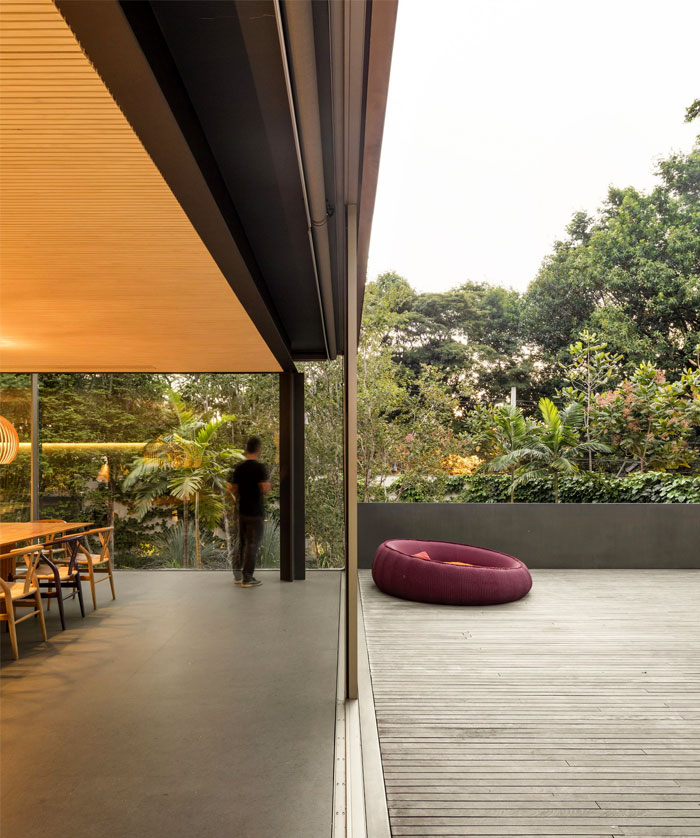 Vast, floor-to-ceiling windows and glass walls blur the borders between the house and the surrounding tropical plant- life. Exciting steel constructs: like the staircases of the home or the supporting beams; become part of the decor composition. An abundance of wooden furniture and cladding introduces warm textural feel and purity of lines and materials. Bright color accents inserted by modern pieces of furniture in intriguing shapes give a playful touch with typical for the Brazilian design scene abundance and richness of expression. The house offers the light, luxurious feel of the decor combined with bold experimenting of shapes, colors and textures and the fresh note introduced by the organic materials and the surrounding natural elements.