How many moods can be created with light? In the opinion of Lucie Koldova, the young Czech designer who designed "Das Haus – Interiors on Stage" at imm cologne as the guest of honour in 2018, the number is almost limitless. In her living vision "Light Levels", she shows the "levels of light" that she finds most important for her house: light for representation, for creative work, light for relaxing and looking after oneself, for presentation and getting dressed; light for being alone and clearing the head and light for welcoming people.
"Das Haus" 2018 allows many facets of living to shine.
The "Das Haus" series is a holistic residential home simulation of architecture, interior design, and furnishing, which a different designer is invited to design each year by the international interiors trade fair imm cologne. In an area of around 180 m2, the guest of honour can thus make a personal statement on contemporary living in the middle of one of the most significant interiors trade fairs in the world, more precisely in the Pure Editions hall 2.2. The trade fair organizers have nominated Lucie Koldova, the celebrated designer of the Czech design scene, for the next imm cologne.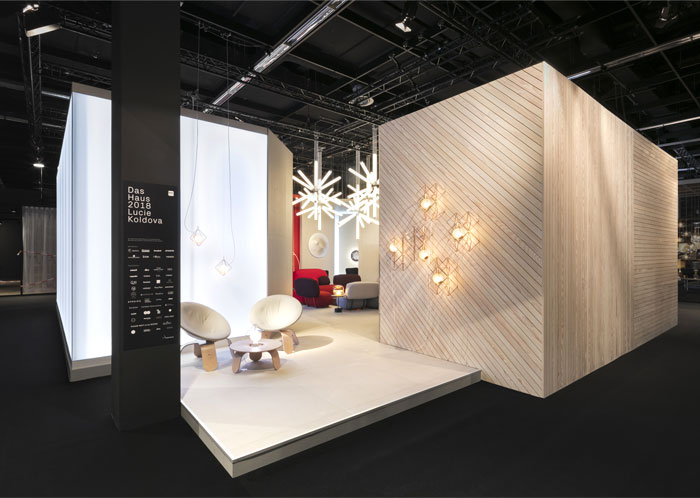 "Das Haus" – half portrait of the designer, half future-focused concept
With Lucie Koldova's "Das Haus", visitors can look forward to a poetic design that plays with the various levels of light, and which, in addition to many new products, will also present technically exciting lighting solutions. Rooms for a living, woven of light and material "Das Haus 2018" was formed of almost honeycomb-like lighting cells joined with one another, in which light, appearing in the most varied forms and programming variations, will not only mark out space but also support its function and a specific sentiment.
"In my 'Haus', light play the main role, and the furniture complete the rooms – and not the other way around!", says Lucie Koldova, summing up the new haracteristics of "Das Haus" in a nutshell. As a result, every room in Koldova's "Haus" stands for a certain feeling and a practical function in everyday life aimed at satisfying individual needs, while a living room at its heart represents shared experiences.
New furniture, new lights, new perspectives angular and round, bright and shadowy, cool and soft are the contrasts with which Lucie Koldova plays here. For "Das Haus" she also came up with quite a few ideas about furnishing that are extraordinary regarding design vocabulary and material language. For example, a glass washing stands for Antonio Lupi in unusual colouring accompanied by a family of bowls, or the "Soft Islands" sofa landscape for relaxing. A new product from Brokis will also be introduced in "Das Haus": Ivy, a small glass light that can be used as an individual product or for extensive installations. Here lights become a hearth, a curtain of light, a lantern showing the way home. Each room is dominated by its material and its light color.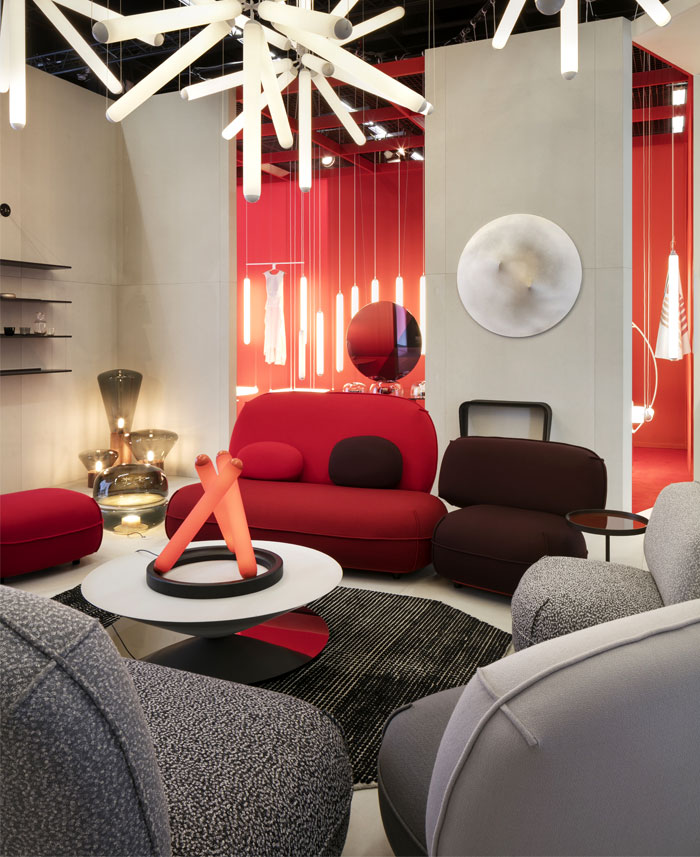 Lucie Koldova's poetry in glass
Bohemian glass, also known as Bohemia crystal, enjoys an unparalleled reputation around the world. In her designs, Lucie Koldova demonstrates how this tradition can be interpreted in a modern style and at the highest standard. In 2010, shortly after graduating from the Academy of Arts, Architecture, and Design in Prague, she achieved her international breakthrough with her two glass lamps, Balloons and Muffins (for Brokis), produced in collaboration with Dan Yeffet, Paris. In 2012, the designer moved from Prague to Paris where she founded the Lucie Koldova Studio.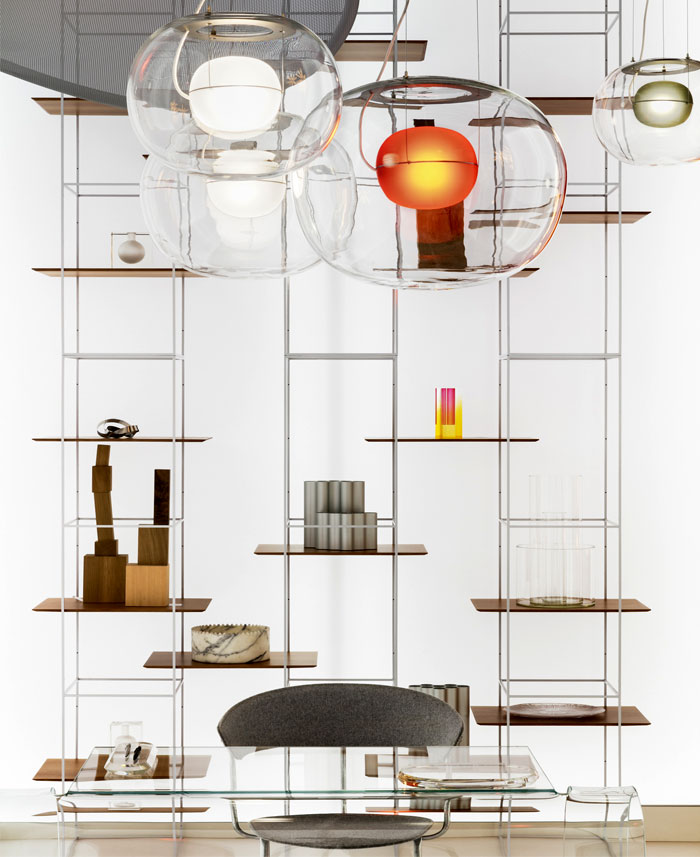 She works for prestigious companies in the lighting and furniture sector including Brokis, PER/USE, La Chance and Haymann Editions. Today, the 34-year-old is once again working with her studio based in the city on the River Vltava. Her selection as the guest of honour for the internationally renowned, highly experimental design event "Das Haus" gives the designer from the Czech Republic a unique opportunity to realize the full potential of a structure's interior design through the use of artificial or artistically arranged light.