Olga Akulova is a young Ukrainian designer with bold imagination and specific style that we follow closely and enjoy each of her projects. Signature design elements like the exposed concrete columns and partial walls in the center of open floor plan arrangement that brig dynamic and slightly industrial touch to the otherwise sensitive and artistic arrangement. Or the abundance of creative green design elements – vertical green walls in some of her projects or like in the case of AFM apartment in Kiev a beautiful and minimalist arranged green garden in the center of the living premises are some of the memorable and intriguing touches that create the character of her projects.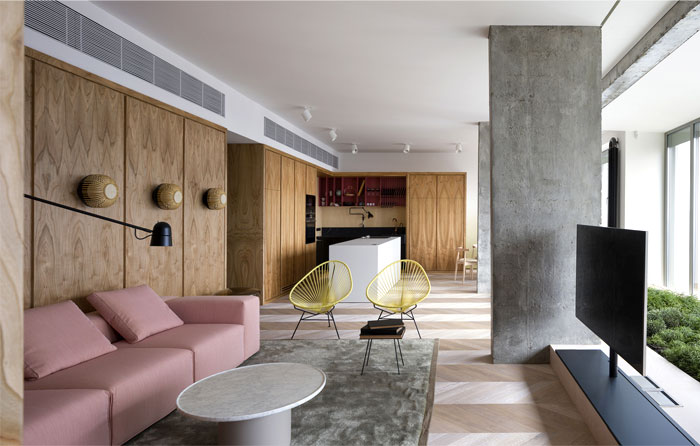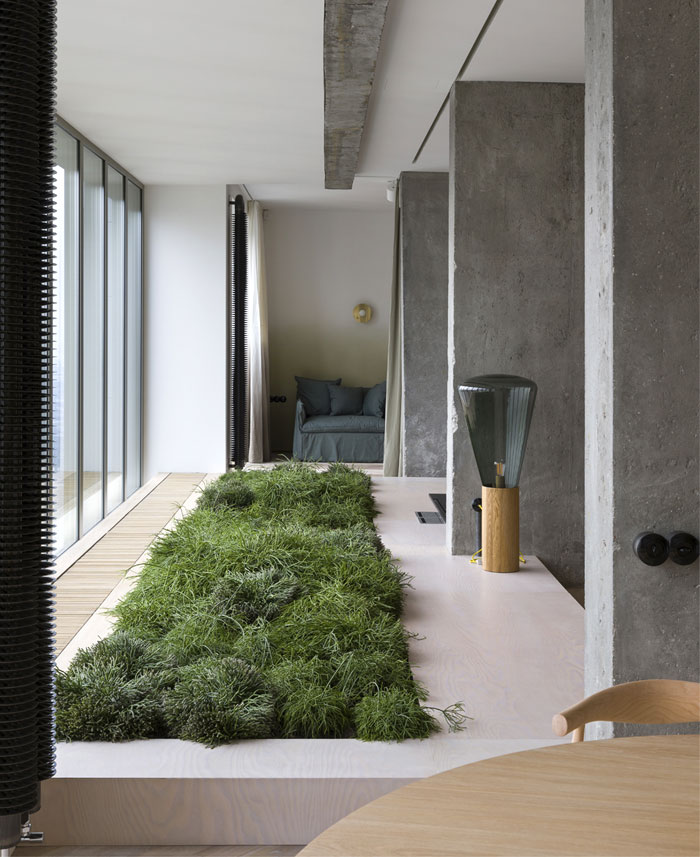 She also uses trendy and unique furniture pieces and textural compositions in this project one can easily spot the beautiful Muffin lamps by Dan Yeffet and Lucie Koldová, and even the heating systems are trendy and with industrial design. Brass and copper details are also part of the signature approach of Akulova towards modern and artistic design.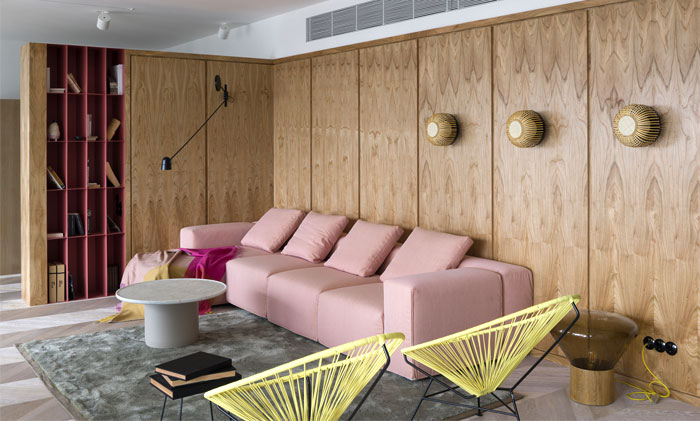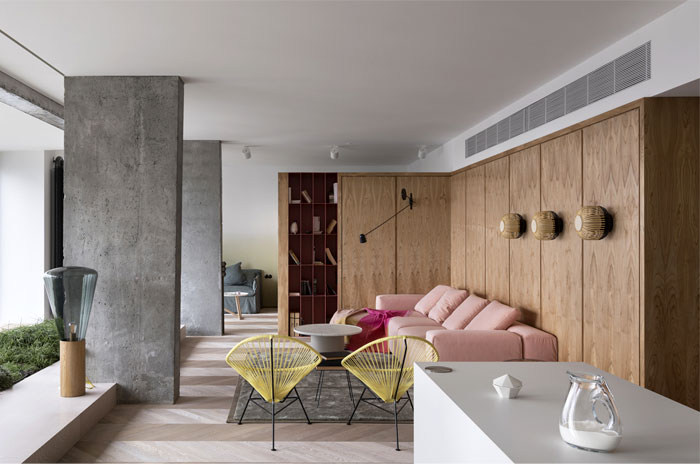 Chic color additions in trendy hot pink and muted red (as a part of the custom-made furniture and cladding or as a focal point – sizeable soft furniture pieces) add warmth and specific focal accents to the stylish color scheme (which is almost monochrome – dominated by gray and natural wood colors) and the artistic furniture arrangement.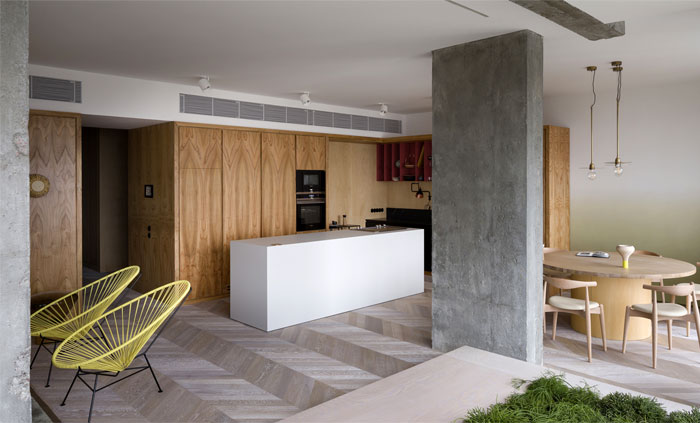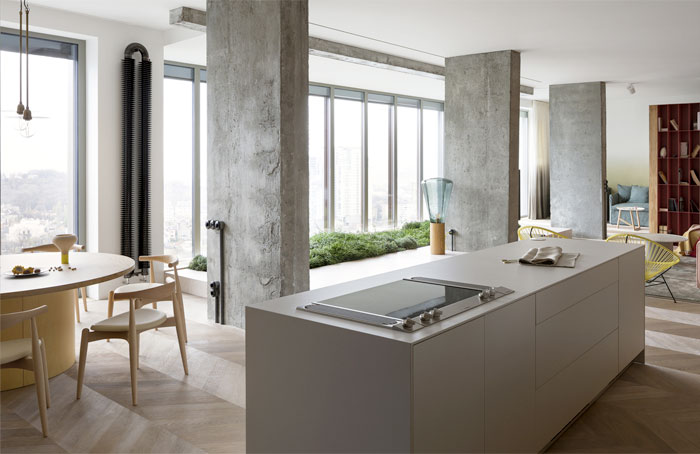 Warm textural elements (the trendy woven rug) and more hot furniture delis adorn the bedroom and not only create continuity into the design composition but also bring vivid feminine touch and specific design comfort to the arrangement. The whole apartment is divided by partial walls, unexpected twists and sometimes symbolic separation knacks that signify the different functional zones without real separation and at the same time secure privacy and functionality.
An apartment without walls and doors, where the large and trendy furniture pieces give a visual anchor to the free float arrangement. Even the flow bedroom – bathroom – walk-in closed is more symbolic than real. The bathroom design arrangement is utterly stylish of course minimalist and clean lines, pure color geometric tiles with a contrasting fugue and the signature, for this apartment, hot-pink element. Delightful. Photography by Andrey Avdeenko