This ultra-modern masculine pad is created by All In Studio and located in Sofia, Bulgaria. The designers searched for a modern expression of interior composition that answers to cosmopolitan, multicultural way of life and provides inspiration and comfort in a luxurious and dynamic way.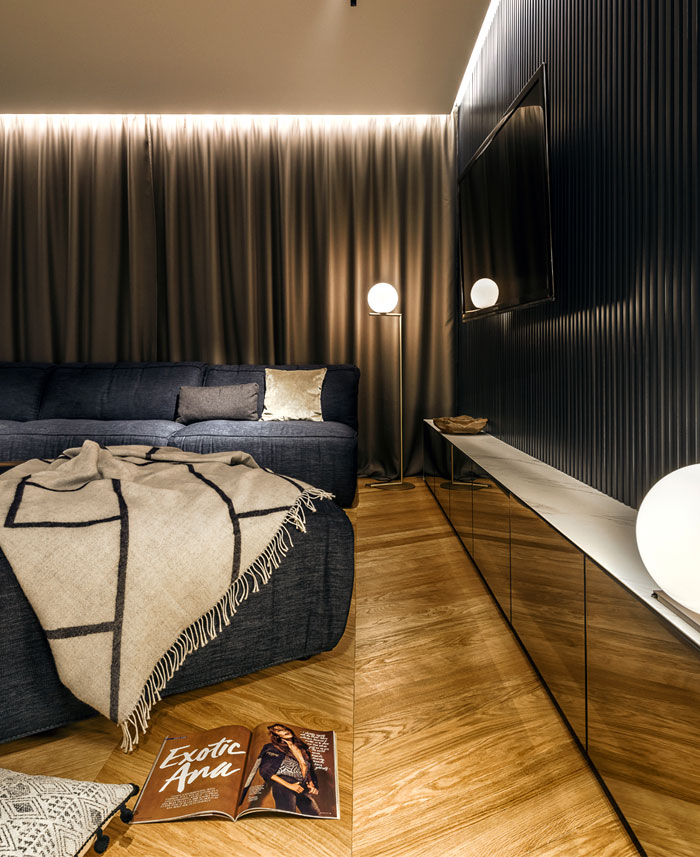 The main unifying future of the premises is the usage of the trendy black color in elegant and dynamic combinations. The entwinement of luxurious materials in the design palette is based on the triple composition; light marble, caramel wood, and black surfaces – mostly veneer. The clear lined beauty and functional minimalism of the kitchen space is a beautiful expression of this entwinement. Luxurious marble cladding, modern, minimalist kitchen island and custom made black veneer cabinetry are laid upon the warm gorgeousness that is the wooden parquet. This caramel delight goes throughout the apartment, connecting the open-plan living premises and the corridor leading to the more privet parts of the home.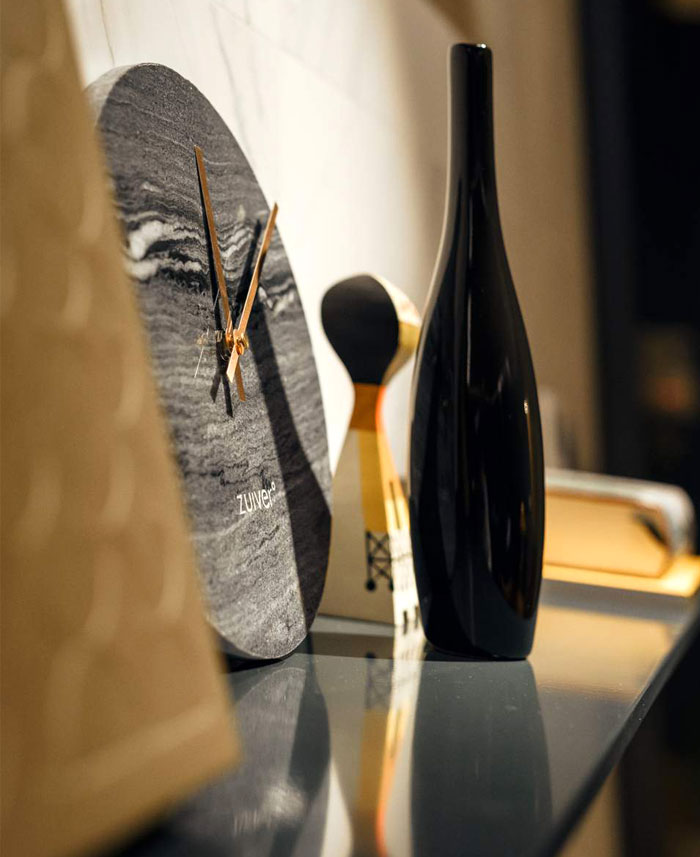 The living room features the intriguing focal point of the wood-clad fireplace that visually extends the flooring in vertical dynamics. The textural abundance and the heavy curtains give cozy, cave-like feeling to the living premises composition – an inviting place to snuggle and relax. Trendy furniture pieces: large, soft, comfy and with characteristic upholstery, this year trend; in gray colors invite and compose an elegant communal area.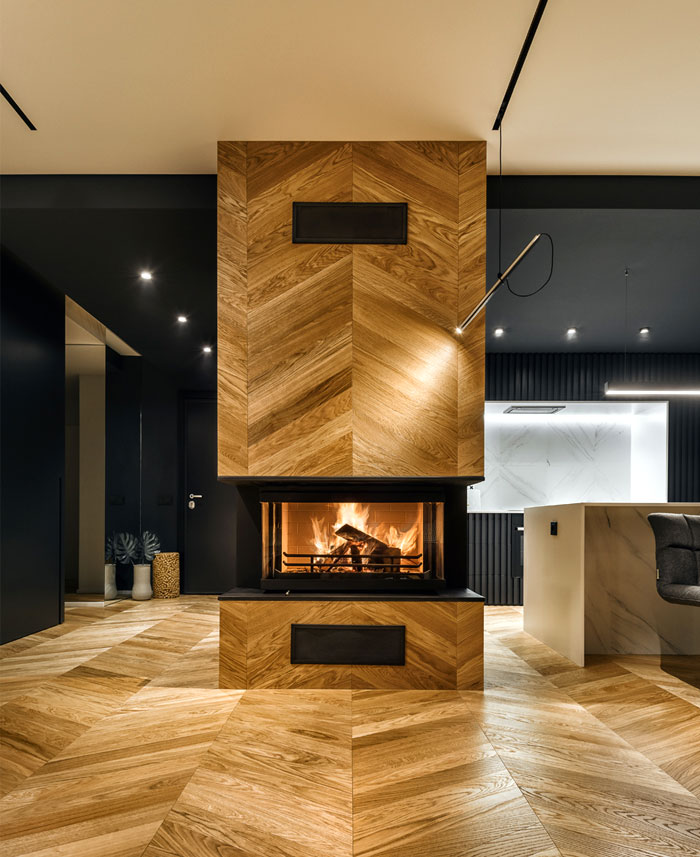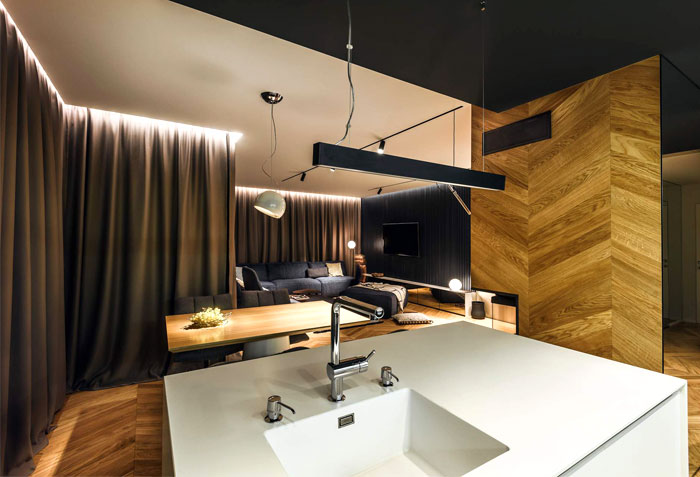 Intriguing modern design lamps are spread throughout the apartment and introduce artistic- functionalism into the design arrangement. The bedroom and bathroom premises feature high luxury approaches with decadent feel: black satin bed upholstery, huge bathtub, and Jacuzzies like experience, muted lights, colorful illumination, jazzy brass elements and stylish fashion – an intriguing experience. Photography by Nikki Candelero