Aiming for an effortless transition between all-day menu, different activates and a fluid connection between diverse space, needs and tastes the Melbourne based design studio Biasol completed their latest project – an inviting, trendy and friendly all-day restaurant, bar and café the Middle South East.
Combining not only the morning coffee or juice, lunch, post-work cocktails or dinner services but also inviting and trendy design and comfort with character, the designers achieved a distinct atmosphere of modern Australian design with gorgeous and exquisite materials palette. The beauty of the earthly tonalities in the light and dark shades of the terracotta, the hand-made tiles and Terrazzo on tables and bench tops come to show that each detail of this space composition is created with devotion and care.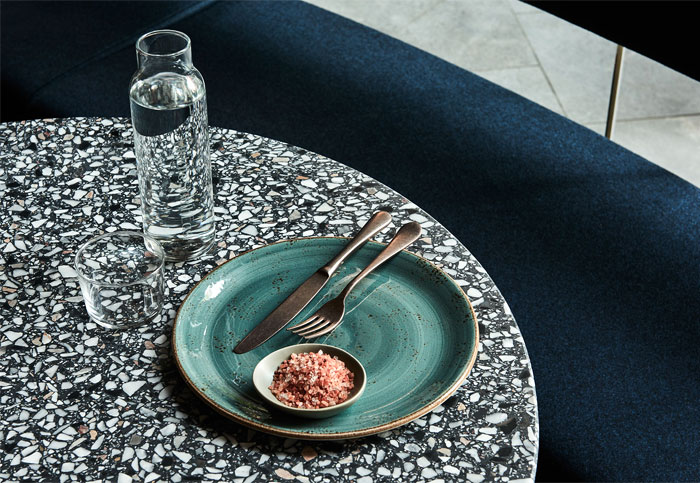 The premises are open and unpretentious sharing the earthiness of Middle Eastern architecture and the latest trends in modern Australian design. The Beautiful lighting scheme is illuminating the premises with multiple reflections on different shining surfaces. Fresh green life accentuates the warm and rich color palette and adds to the welcoming emanation of the design. Retro elements like the terrazzo, terracotta and the communal wooden benches entwine with unique and custom made design elements, furniture, and lamps. Merging contemporary Australian dining with Middle Eastern hospitality, this modern restaurant eclectic and vibrant cuisine is matched by a richly layered design, inviting emanation and characteristic expression.