In 2016, Liquid Forms designed by Aybars Asci was the winner of the Walker Zanger & KAZA Concrete Tile Design Competition in partnership with Architectural Digest.
During his interview for KAZA Concrete he covers more about the product, his works, and the way concrete shaped his way of thinking:
Capturing the essence of concrete as a liquid stone, the design was inspired by the mastery of Baroque sculptors and the idea of expressing flow in a solid form. Creating a single tile design that can generate multiple patterns was very important to the ethos of this idea. Liquid Forms tile is aesthetically versatile. All the different patterns it generates have unique visual qualities that will give architects and interior designers a rich palette to work with.
The designer, Aybars Asci, president and founder of Efficiency Lab for Architecture, is an advocate of research driven design that combines conceptual clarity with analytical processes such as the use of algorithmic tools and building performance modeling.
Walker Zanger, Originally a family business based in California, its emphasis on quality and relationships spurred the company's growth to become the US's leading luxury brand in the stone and tile industry.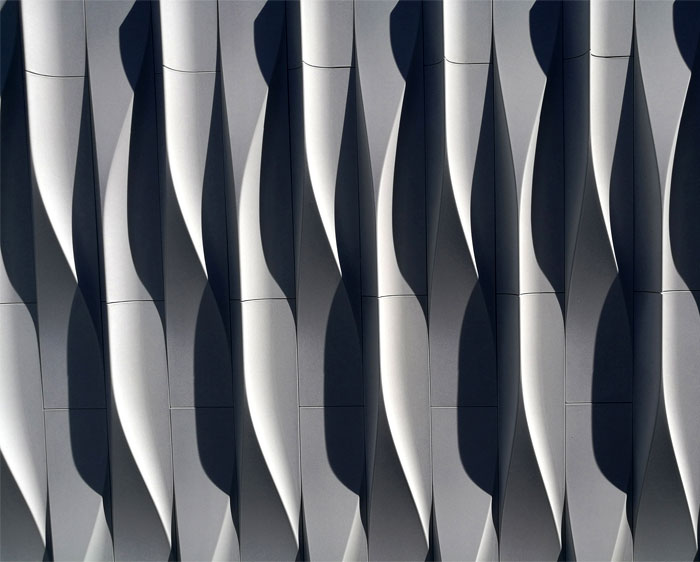 KAZA Concrete is an innovation-focused fine-concrete design and manufacture company.This fresh concept and manufacturing space encompass contemporary concrete architectural and design element creations which elevate the material from its industrial origins.The focus of KAZA's activity is the investigation of bespoke design opportunities of exposed concrete through the intelligent exploitation of the material's new physical and aesthetic properties, utilizing its logic to create new value in interior design.