In a mood for something natural, romantic and serene? Check out this beautiful Alpine cottage designed by Studio Razavi architecture by the best traditions of the local architecture, contemporary organic technologies, and sustainability.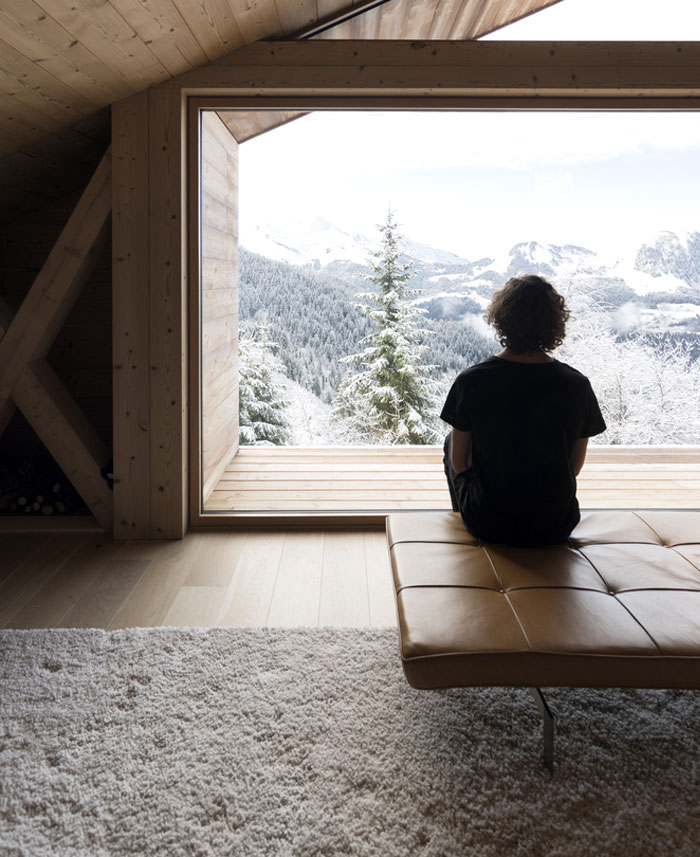 Fallowing the strict guidelines and restrictions of the local architecture, the designers succeeded to create a magnificent modern home that does not compromise with its aesthetical appearance, quality of materials and expression and has luminous and inviting ambiance. The abundance of wood, soft textures, artistic lighting solutions and mild elegant color palate compose the pastoral and characteristic design.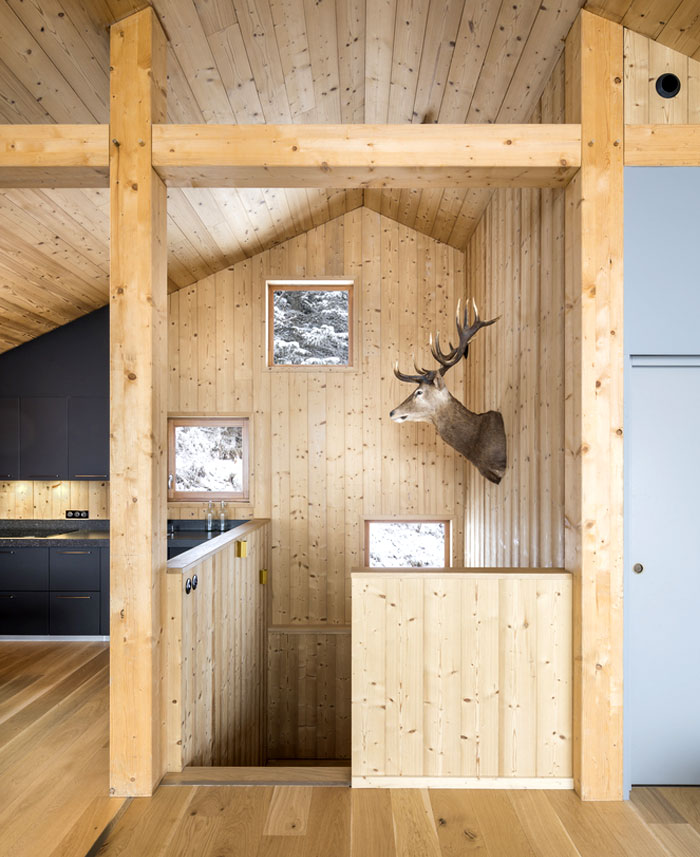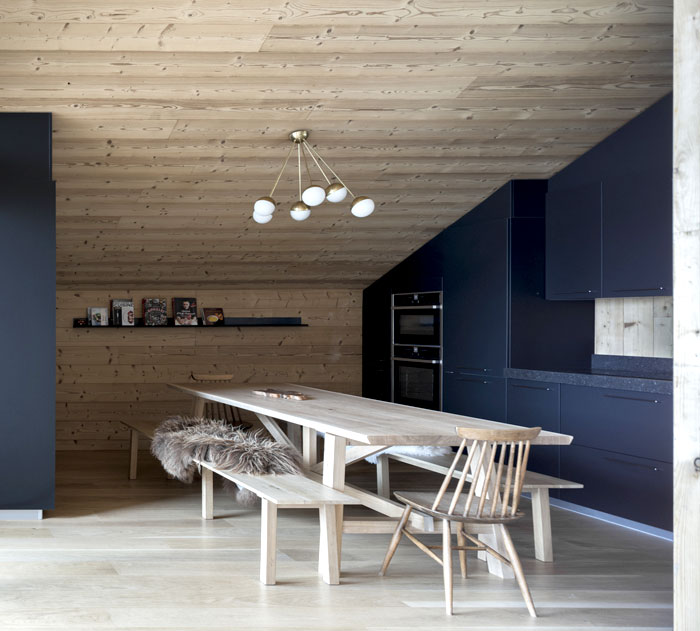 Under the sloped roof, the main living premises enjoy a breathtaking view towards the majesty of the surrounding mountains throughout vast panoramic windows. The design composition offers warmth and inviting contemporary expression with hints of traditional mountain cottage ambiance achieved through the combination of wooden cladding, furniture and decor elements, warm textures ( mainly natural and organic) and sophisticated, trendy design pieces.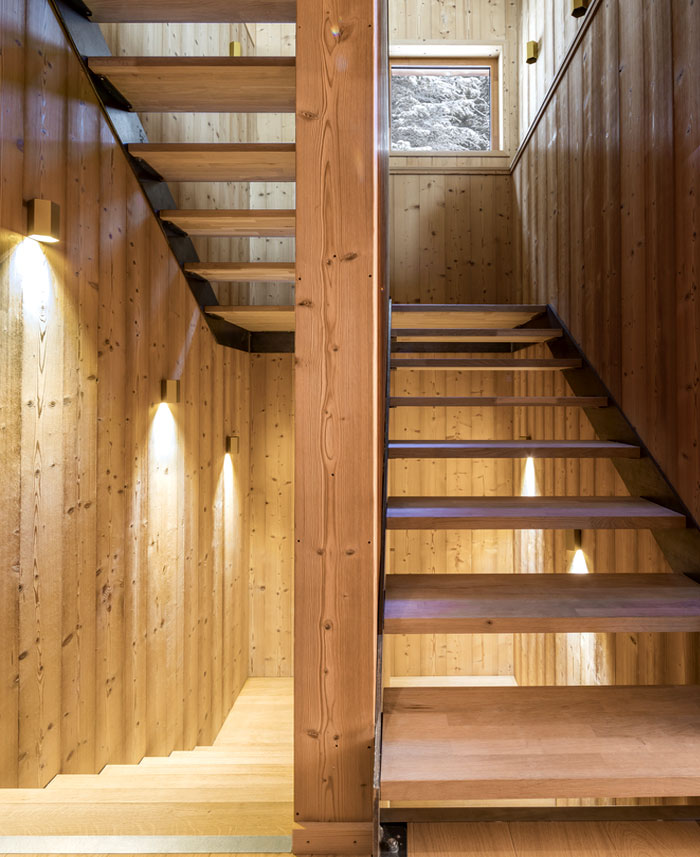 Dynamic black and charcoal color accents as wall painting, textural components and even as custom made fittings – like in the case of the kitchen cabinetry; give trendy, contemporary expression of the design and balance the abundance of organic materials and the warmth of the blond wood. New and fresh the design composition is kept in the lines of comfortable minimalism and sophisticated elegance. A perfect architectural and design combination for a mountain retreat and enjoyable time in this beautiful valley. Photography by Olivier Martin Gambier, Simone Bossi