Measured Architecture has designed this modern house in Vancouver, Canada, which opens up to a backyard patio area with a green wall. The exterior of the home is covered in carbonized cypress wood exterior cladding, giving it a bold and dark appearance, while hexagon stepping stones guide visitors to the front door.
At the rear of the home, re-purposed white-washed concrete board form boards have been used as window surrounds and on the soffits. Large sliding doors open the home to the backyard patio.
The backyard patio has a green wall backdrop that wraps around onto the roof of a laneway house and garage.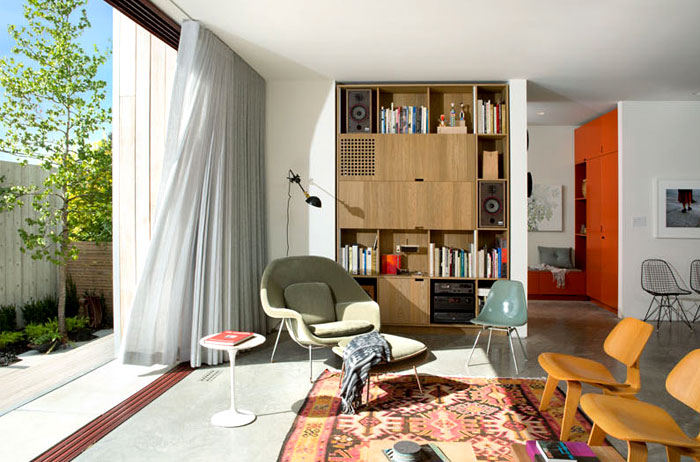 The view through the open space looks right out to the green wall. Inside, the living room and kitchen share the same space, with the living room anchored in the room by a large rug.
The light wood kitchen has a large island with space for counter stools, and the fridge easily blends into the cabinets. Light hexagon tiles have been used as a backsplash and help to tie the landscaping outside with the interior spaces.