Day Bukh Architects designed an addition to a semi-detached dwelling in Sydney's inner suburbs. A plan that has carefully shaped the existing to create a sustainable, light filled family home that is modest and original in design.
The existing semi-detached house was in its original condition with the rear yard closed off to the rest house. The clients required the new living spaces to open out to an adjacent private open space as well as a first-floor addition to the rear of the house.
Designed to meet the long-term needs of a young professional couple, this alterations and additions project was inspired by the traditional childlike idea of a gable-roofed house, and how that translates into the purity of form and order of structure within a piece of modern architecture. The landscaping is designed so that the outdoors flows into the internal living spaces, visually and spatially connecting the two.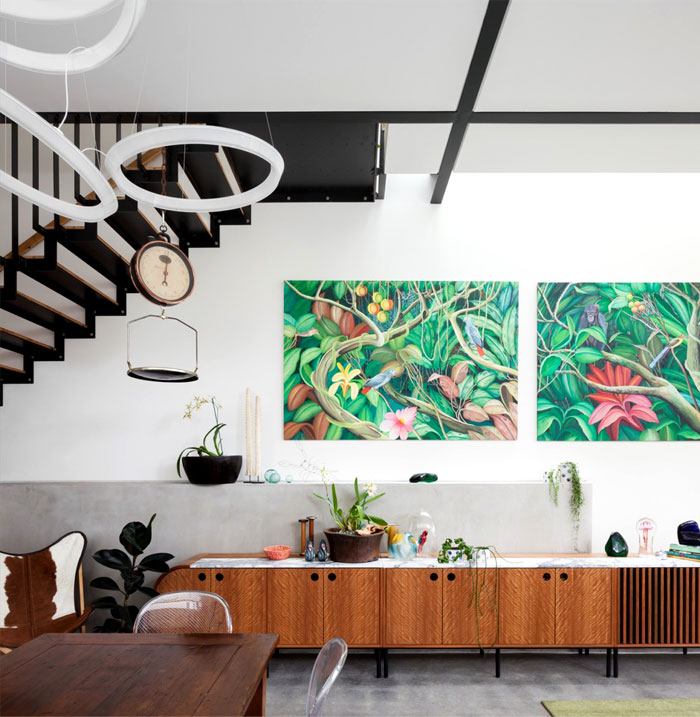 The north facing aspect of the rear yard provide excellent opportunities for passive solar heating. Operable timber screening on the first floor as well an overhang over the ground floor control the building from overheating during the warmer months. Photography by Katherine Lu