At the 2016 London Design Festival, Fritz Hansen pre-launches the stackable Pair Chair, marking their first collaboration with Benjamin Hubert, founder of Layer Design Agency. Channeling the furniture company's signature modern aesthetics, the design is visually bold but is very adaptable to fit into any interior environment. Its suitability for various uses is a result of its precisely refined development, where over 30 prototypes were created over a three-year period.
Christian Andresen, head of design at Fritz Hansen, explains: 'Benjamin has inspired us by creating something new with a strong emotional story, while still embracing the Fritz Hansen DNA. We have been seeking to expand our contemporary collection to add to our classic collection of stackable chairs, and with the Pair Chair, we hope to meet the demands of the market. Many products can be made in different colors, but very few offer the pair chair's visual versatility.'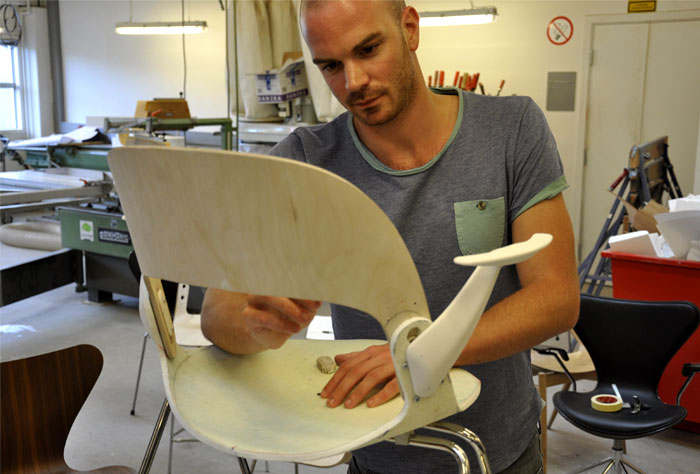 Benjamin Hubert's Pair Chair builds upon Fritz Hansen's heritage of pioneering plywood to create fluid furniture forms. The chair pairs a traditional plywood seat shell with an injection-molded polycarbonate backrest, which utilizes a 10% transparency to give itself a glass-like quality. This composition of materials creates an interesting interaction between mid-century and modern design. Its multiple color options for the seat, legs, and backrest – available with or without arms – further strengthens this connection between its core elements, and creates countless color possibilities.