One month after the end of the Salone del Mobile of Milan, the enthusiasm for the most awaited event in the world of design is stronger than ever, thanks also to exhibitions which were inaugurated on that occasion and which will continue to be available to design enthusiasts for several months to come. Tubes Radiatori was one of the stars of Milan Design Week at the exhibition center in Who as well as in the frame of the Fuorisalone, and it continues to shine in the aftermath of the show.
Tubes' vocation to producing innovative, high-tech objects, which are sculptural and iconic, on the borderline between function and work of art, has been clear for some time, and it is demonstrated by the countless products featured in design museums across the world, from the Centre Pompidou National Museum of Modern Art in Paris to Die Neue Sammlung – The International Design Museum in Munich, and even the International Art Exhibition at the Venice Biennale. This spring the multi award-winning Scaletta by Elisa Giovannoni was selected for two major international events.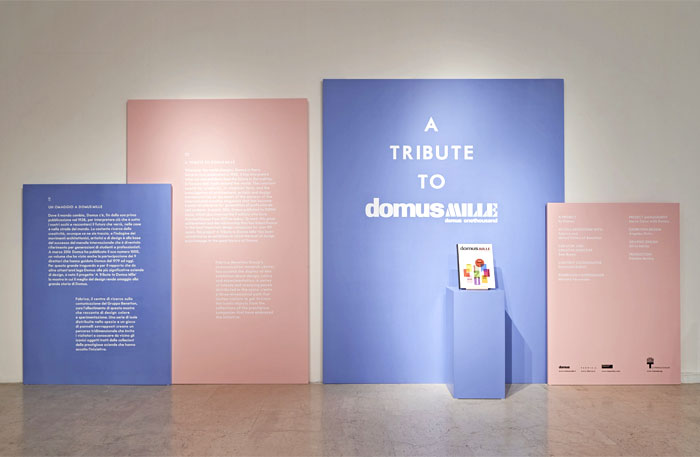 Scaletta in Tribute To Domus, Triennale of Milan, until 5th June 2016
In addition, Tubes is taking part – with Scaletta – in the project entitled Tribute To Domus, in partnership with Fabrica and UNITED COLORS OF BENETTON, which celebrates issue number 1000 of the historic magazine: Tubes' tribute consists in a customised version of Scaletta in this year's hot trendy colours, Rose Quartz and Serenity. Scaletta and the other fifteen special editions produced by prestigious design companies were first displayed in the shop windows of the Benetton flagship store in Piazza del Duomo in Milan for the duration of the Design Week, and then became part of an exhibition set up at the Milan Triennale.