The family of chairs with a graphic and essential design, taking on multiple identities and meeting different functions thanks to the eight different bases, which can be assembled to the shell, and to the accessories that may equip it.
Due to its versatility, Camel is suitable both for residential and commercial environments. The comfortable seat shell is available in polypropylene in 5 colors or upholstered with fabric, synthetic leather and Tuscan natural full grains hide.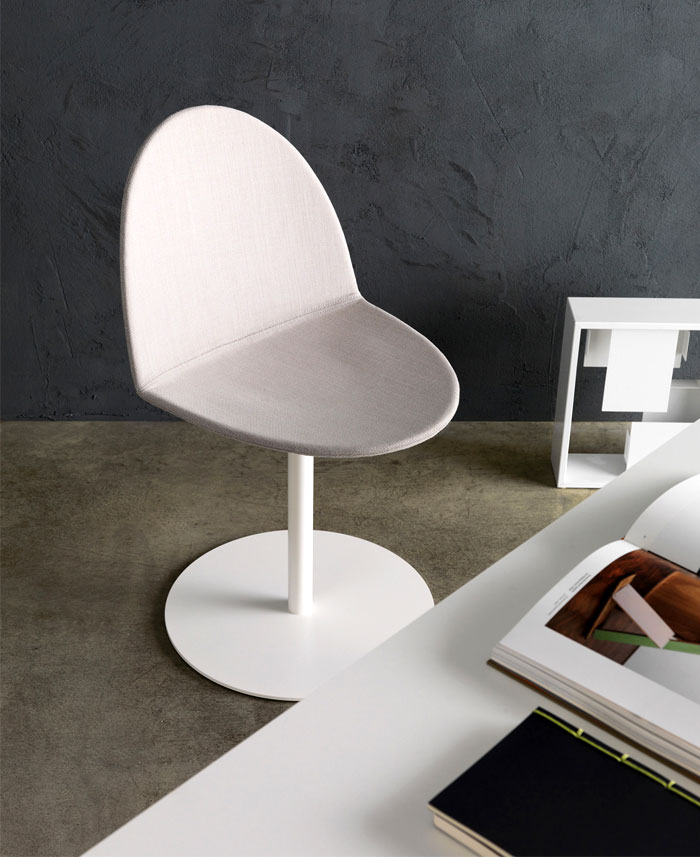 The eight bases, made of metal and solid wood, can be freely combined with the three shells. For waiting areas, a version mounted on a wood beam with metal bases is included in the family. The options on a beam, with sled base and with four legs, are available with armrests.