Designer Klavdija Jarc and her team will launch their campaign on Kickstarter on April 25th to raise funds for the production and promotion of their Woodieful Chair. With the belief that wood is nature's expression of elegance, this piece has been created to inspire multiple functions and arrangements in any living space. Meant to simplify living, it is a statement in every well-curated home. It also suits small space living and offers a solution for those who are constantly rearranging their interiors. Able to be sustained over generations, it contributes to waste reduction by offering continued functionality and timeless aesthetics.
THE WOODIEFUL CHAIR
This is a design piece created with intention. With the firm belief that one should never limit their potential to only one function, the Woodieful chair offers more than a seating option. Designed to be used in multiple scenarios and rooms, it can be adapted t o any living space. The Woodieful Chair came to life as a chair but is meant to be played with. It can be flipped into a table, a nightstand, a shelf or stool. The basic rough square shape is softened by rounded compartments while slots for reading materials have been added to meet function and enliven the final product. It is made from high-quality beech wood, which has been selected for its durability and resistance, bringing warmth and sophistication t o every room.
THE WOODIEFUL STORY
The idea for the Woodieful Chair surfaced when a curious young mind set out to create a single piece of furniture that would inspire users through its shape and use. Klavdija Jarc, the product designer and founder of the brand, stresses the importance of bringing natural materials back into homes and the necessity of taking a stance against consumerism by offering a long-lasting furniture solution. She wants to promote a sustainable way of living by encouraging people to invest in quality products. This approach became the founding principle in building the Woodieful brand that exists today.
Following a lengthy prototyping process, the right materials and woodworker were finally chosen. A selection of chairs has been shown and sold at design fairs and exhibitions in Europe. Now that the initial series has been tested on the market, the goal is to reach potential buyers on a global scale. Kickstarter has been chosen as the appropriate platform to raise funds for their project because of its targeted approach and ability to reach design savvy communities. Seeking support via crowdfunding allows buyers to become a part of the Woodieful story and have a direct contribution towards growing the brand.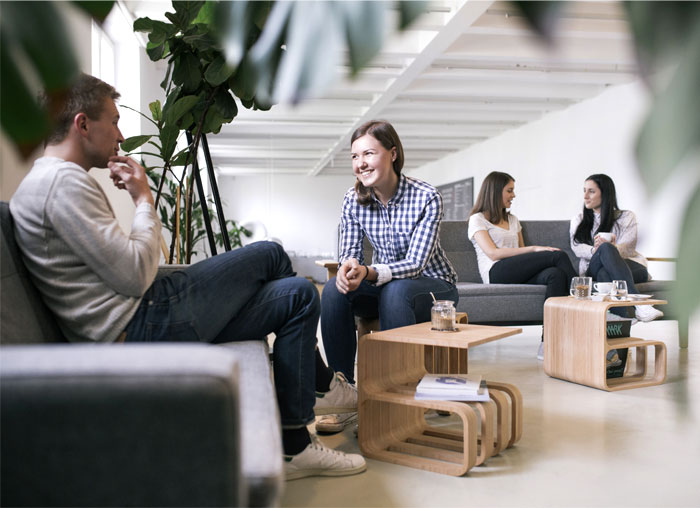 THE TEAM
The Woodieful team is made up a group of young design enthusiasts with three empowered women leading the way. Brought together by the brand's founder, the team is made up of product designers, an economist, a photographer, a graphic designer, two cameramen, and a woodworker. Together, they are determined to bring the Woodieful Chair into the homes of design lovers everywhere.