Eco Wallpaper has launched its latest wallpaper collection – a collaboration with Swedish design group Front, which works with the paper for the first time. The collection consists of a series of wallpaper patterns based on various shading techniques. A collection of nine different wallpaper designs gives dramatic illusions of depth and structure.
Front collection consists of nine wallpapers with sketched patterns and shadows against a white surface to create an illusion of depth and structure. The collection is the work of some of Sweden's best and most celebrated designers – the Front design group.
"We have long been interested in and worked with magical and trompe l'oeil effects," says Charlotte von der Lancken from Front. "You could say that we have long been inspired by perception."
"The designs in the collection originate from the production technique for wallpaper," says Charlotte, and explains how the process of developing the collection's nine designs began with the group taking scissors to several rolls of wallpaper.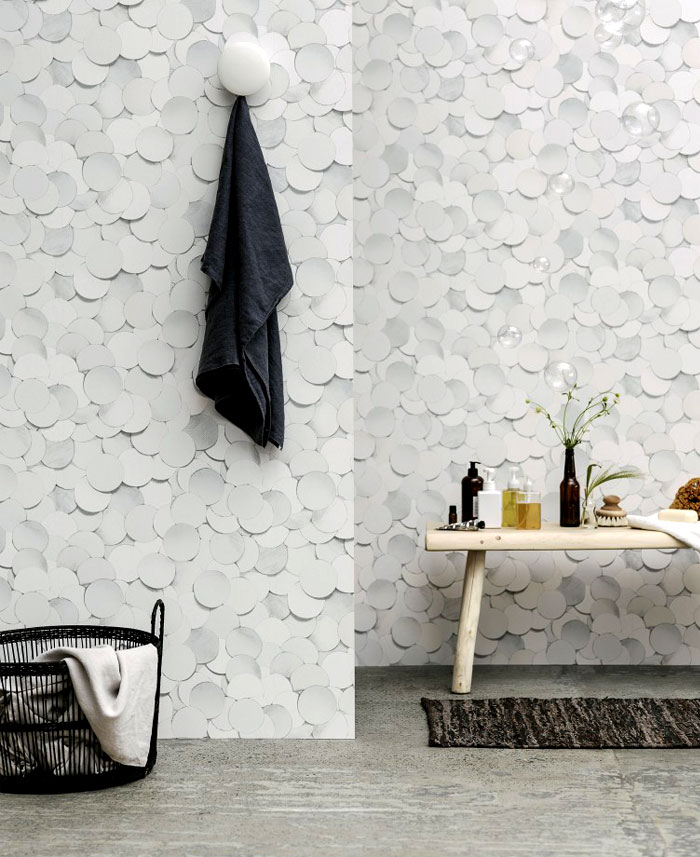 Front cut wove and folded paper into shapes that were then sketched. They tried out variations, sought and found shapes that are both discreet enough to remain in the background as wallpaper should, yet at the same time stand out with a hint of three-dimensionality.