New office space of payment processing company Paysafe located in Sofia, Bulgaria was designed by Cache atelier.
The most intriguing task when designing the new Paysafe office space in Sofia was to make a combination between a calm working environment with 600 workstations retain the portliness of the company having in mind that it is the second worldwide largest dealing with online payments and yet get away from the boring open space office.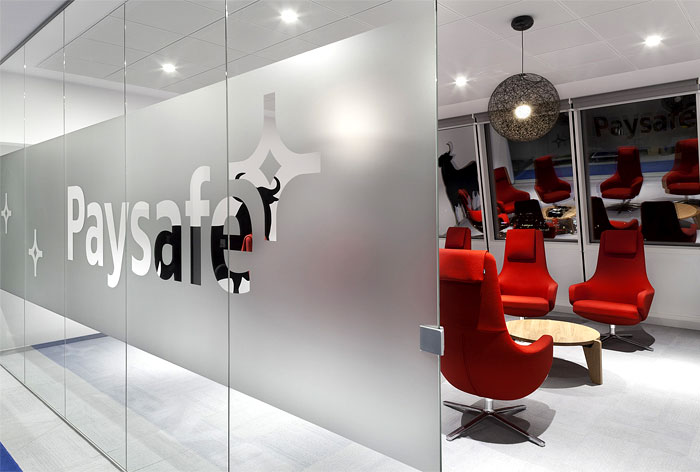 We took an advantage of the different products/services Paysafe offer – Skrill, Netteler, Paysafecard and incorporated their corporative color identity as colorful accents on the three different floors space is located. We decided to use more intriguing and playful design in the meeting rooms to stimulate the creativity of the teams. We used the concept of dedicating each of the 19 meeting rooms to a different country and used different furniture, lighting, decoration. As a result, the space has 19 completely distinct meeting rooms and it is quite amusing how employees accommodate a meeting in "USA", "Japan" or "UK".
This intriguing mixture alongside with the representative reception area with the reception desks, training rooms and interview rooms and the calm, relaxing, homey atmosphere of the playroom created a diverse space to visit and work in. The office space is a unique example in Bulgaria as it one of the largest and is complemented with really top quality furniture and materials. The company invested in an office that is comfortable and present different type of spaces to boost creativity and teamwork. Photographer: Minko Minev