Bouchon stool series designed by Radice Orlandini design studio for Domitalia Company: seats and stools with a natural cork seat and a white, rust, anthracite and satinated aluminum varnished rod metal frame. The outdoor version, for which metal and cork are specifically treated, is also available to ensure the full integration of this product both indoors and outdoors.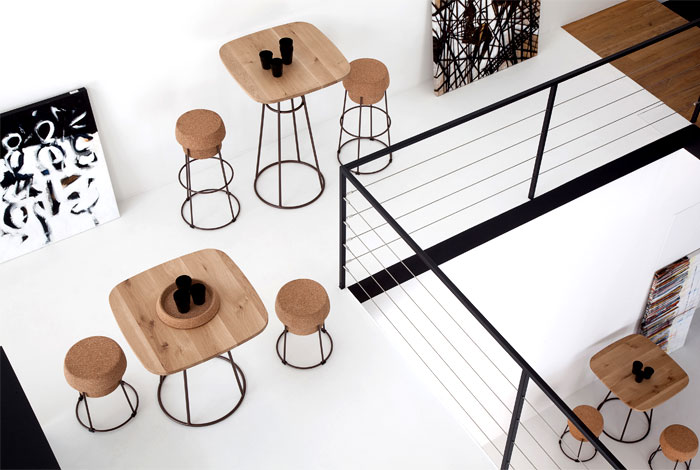 Domitalia, an Italian company of excellence in the furniture design industry, offers a unique and complete customization opportunity with the Bouchon series: the stool designed by Radice & Orlandini design studio and today's bestseller both in Italy and abroad. The Bouchon stool is indeed well-suited for branding, even in large quantities, thus making it possible to integrate the product in the coordinated communication of a wine bar, cellar, hotel, restaurant, office or corporate clubhouse.
Iconic, fun, eclectic, but also comfortable and available in 3 different sizes, Domitalia's Bouchon stools are perfectly suitable for private or professional use. The seat, in natural cork and supported by a steel rod frame, evokes a cork of a champagne bottle, but in a gigantic format… A Toast of good omen to brands of excellence for the new year – Domitalia.