German-Russian firm 4a-architekten have to transform the apartment located in an old building, from the early 20th century, with typical brick walls and vaults into modern office space. In the interior, was used the minimum amount of materials and colors: bricks, white ceiling and furniture, dark gray radiators and a pair of bright yellow splashes – industrial lamp as decor detail. And a small but spectacular collection of art, chosen by the customer, which fills the space with new modern spirit.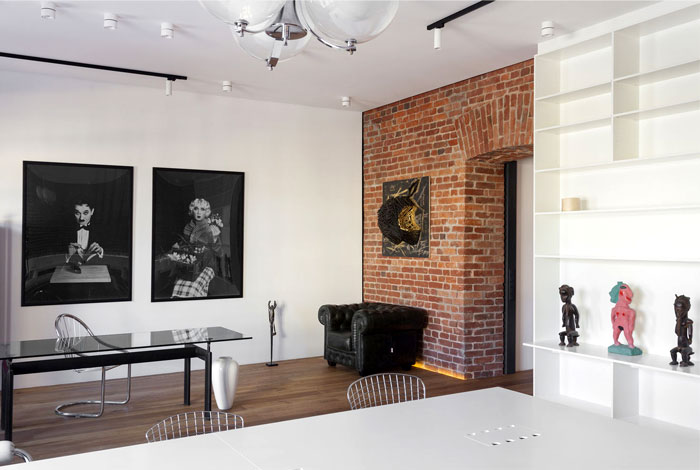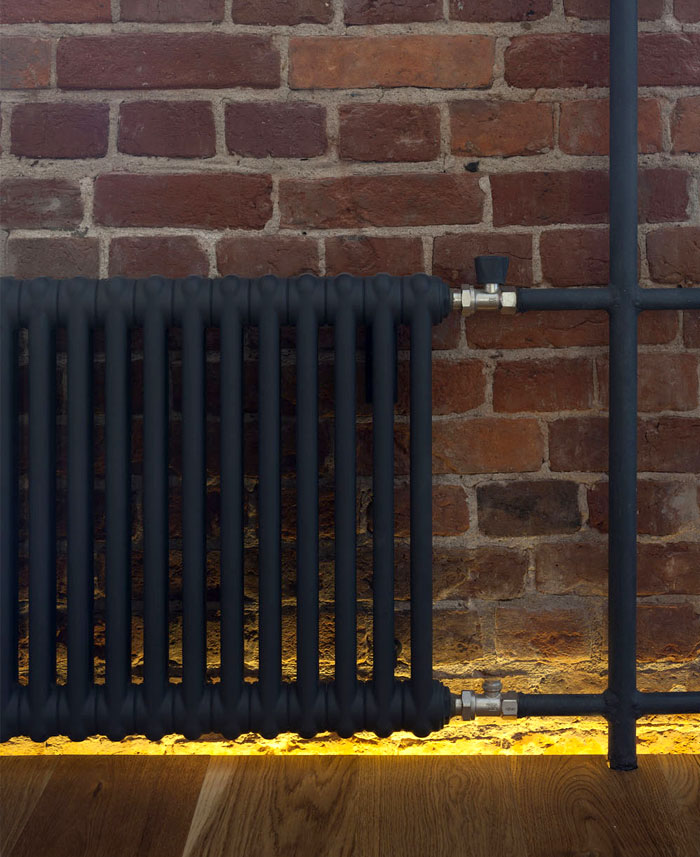 The office suite is located in a heritage-protected residential and commercial building built in 1903 in the centre of Moscow. The conversion involved the rooms being remodelled for an events agency in as spacious and representative a manner as possible. The 85 m² office was therefore given an open space design with 15 workplaces. An open layout, fluid transitions and the choice of simple colours and materials lend the rooms the character of an office loft, giving rise to a very special ambience incombination with the exposed tiled walls.
To enable optimum use of the space available, the interior furnishings were designed by 4a Architekten and tailored to the specific requirements. The architects were also responsible for the technical features of the office spaces involved in the project through to the choice of art objects. These were provided by from the client's private collection and were selected in consultation with 4a Architekten.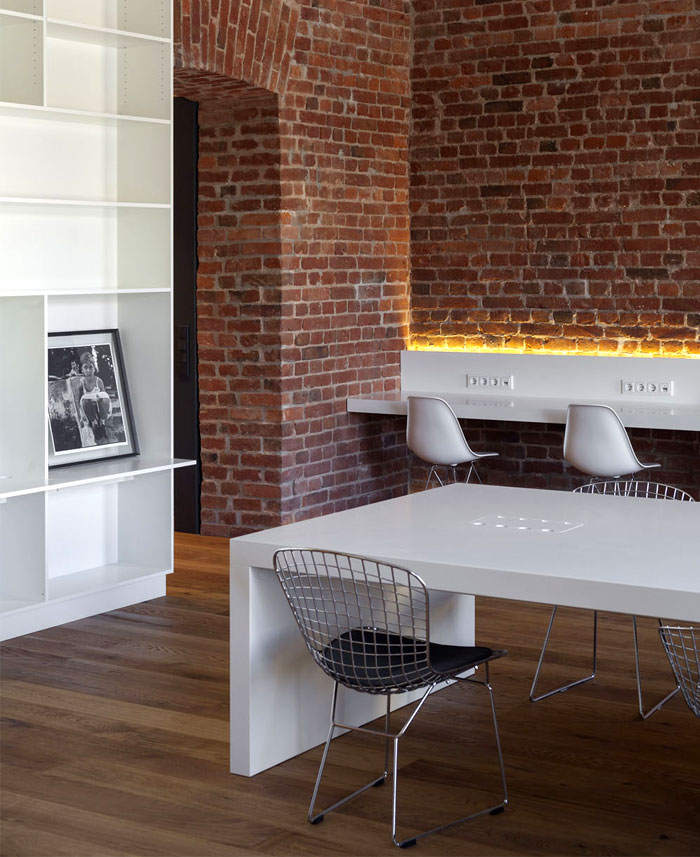 Architect – 4a Architekten, Office Moscow/RUS
Alexander Schamne – Ul. Krasnobogatyrskaya 10-2-88 – 107564 Moscow/RUS

Construction period: 11/2014 to 03/2015
Gross floor area: 85 m²
Gross cubic volume: 300 m³
Service phases: 1 to 8
Photografer: Dmitry Chebanenko