Designed by Elisa Giovannoni, the Scaletta is one of the new radiators to join Tubes Radiatori Elements collection. The pure lines of the free-standing ladder form a small-scale architectural structure with both a strong personality and furnishing ability.
The design of Scaletta is a far cry from traditional radiator shapes, immediately conjuring images of a ladder. Scaletta is far removed from conventional radiators, conceived as an object that both decorates and heats. The element offers utmost freedom in its positioning, from the bathroom to the kitchen and the living room to the bedroom. Another feature is the ability to move the element wherever it is needed in a moments notice.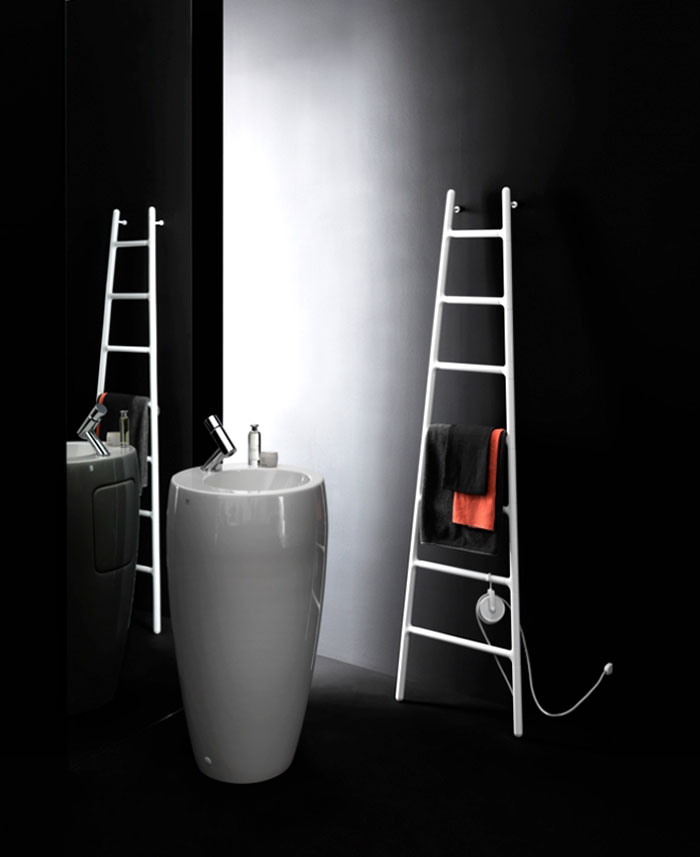 Powered with an electric source, the Scaletta can be wall-mounted or free-standing thanks to a pulley that winds up the cable. Crafted in aluminium, the ladder can be hued in a wide range of Tubes colours. The wall-mounted version is available in two sizes: 185 (187 cm high x 51,5 cm wide x 23 cm deep) and 140 (139 cm high x 48 cm wide x 23 cm deep). The free-standing version is available in a single size (100 cm high x 51 cm wide x 29 cm deep), integrating a practical storage shelf.