As it turns out, the color trend for 2015 is in the range of dark, deep, intense colors which create substantial and sheltered ambiance. So this apartment project created by LGCA DESIGN possesses not only Asian minimalism, stylish outlook and functional decor – but also is fashionably and bravely decided in palette of wide range gray tonalities – from matt white to black, with delicate and cleverly placed color accents – like the red thread of the lamps wiring or the legs of the coffee table.
This way of barely implicating a color, like in a black and white movie, possesses the power to vitalize spaces with only one element – like a reading table in yellow placed in a grayish bedroom. This contemporary apartment located on a river bank in Taiwan is one impressive example of modern Asian design and architecture where the simplicity of shapes is supplemented by the simplicity of color choices and together creates a functional and comfortable space to inhabit.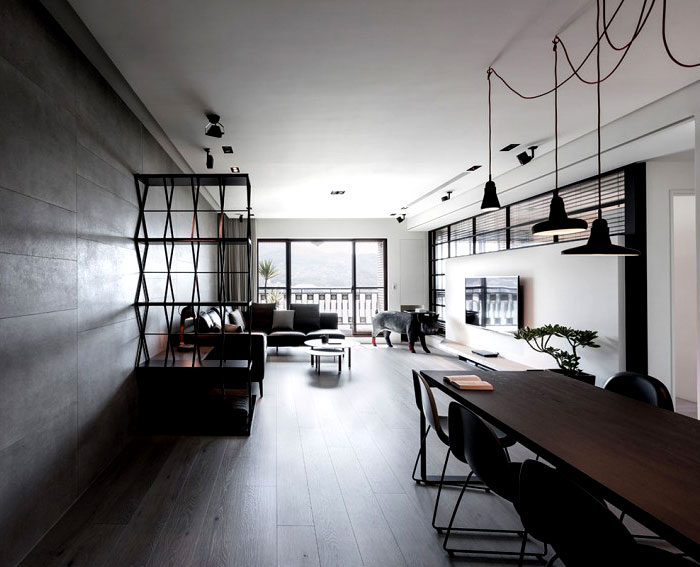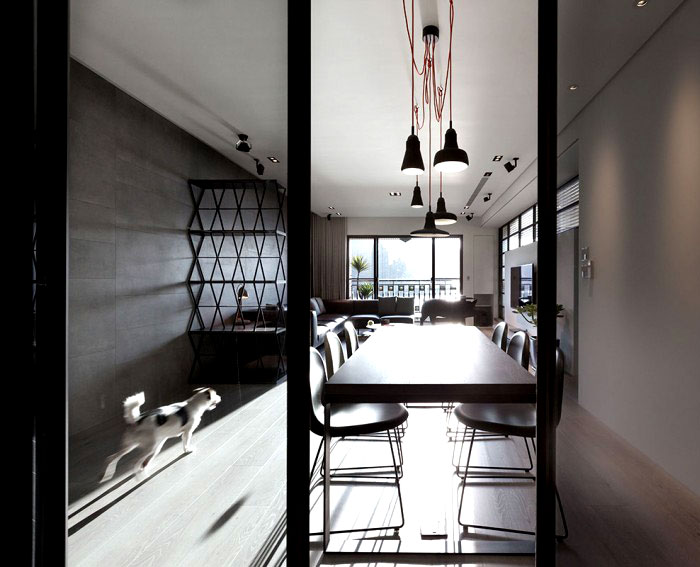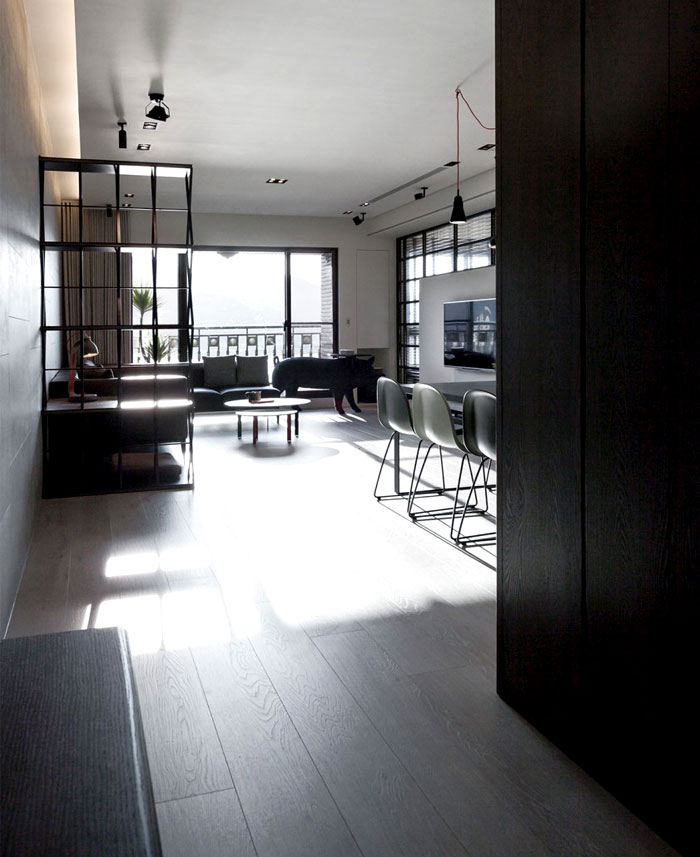 The material palette used in the design and reconstruction of the apartment spaces is dynamic and contemporary – black metal framing laid against exposed concrete, leather and dark parqueted – creates a stylish urban atmospheres with just a hint of local exotics ( mostly in the decorative elements – like the porcelain pot with bonsai tree or the big sculpture of a pig). This urban dynamic is straightened by the absence of textiles in the decoration – no rugs, curtains or clothes- everything is simple, clear and functional.