It is possible to braid marble?
A new avant-garde installation springs from the encounter from charisma and creativity of the Italian architect located in Barcelona, Arch Benedetta Tagliabue and the artistic-interpretative sensitivity of Decormarmi. Limestone is treated as fabric to evoke delicate shapes and light flexibility of wicker. "While devising a proposal that could celebrate Decormarmi's tradition – Benedetta Tagliabue says – we decided to think at stone as flexible vegetable fibers that would follow a wavy surface as in our famous Expo Shanghai Pavilion; this would give the stand the wicker lightness".
The concept is based on a system of wavy panels that resume to the braided wicker texture. Sixty-nine "wavy marble sails of wicker" are hung on a metal load-bearing fan-shaped structure that is 5 meters high and 7 meters long. The result is a light and suspended volume made of colored marbles that resume the wicker colors. In opposition to the lightness of braided marble, the floor is made of tiles that deliberately recall the concept of stone at its natural state.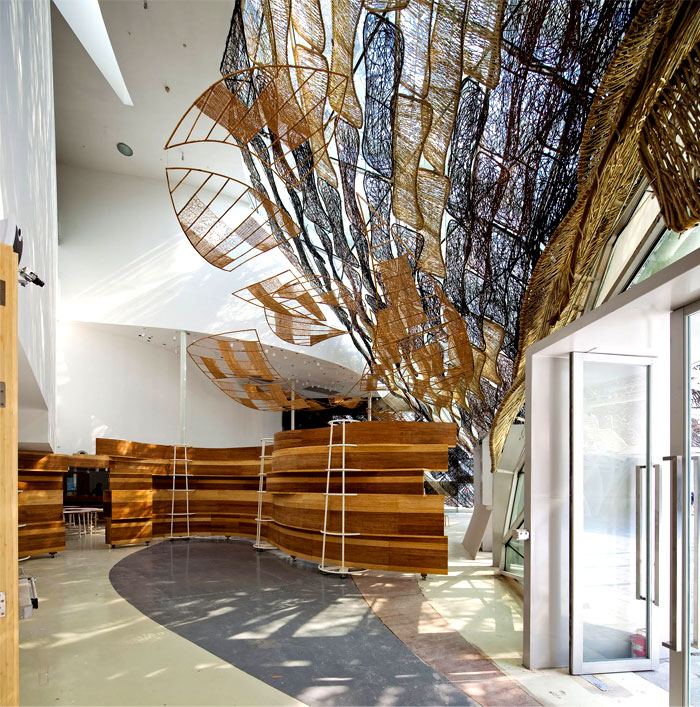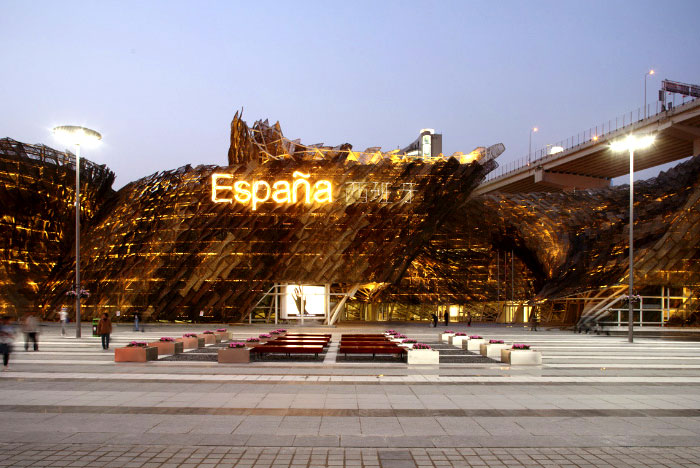 Marco Farinon, production manager of the family business: "we immediately fell in love with the project. Benedetta Tagliabue put on paper the expression of who we are and what we wanted to express in this setting: our ability in inlays and three-dimensionality, even particularly tricky, and a challenging project to carry on together with the architect. It is cooperation and a professional exchange extremely exciting for us. "
Living Stone – The excellence of Made in Italy and the great Spanish Architects is an exhibit cared by Raffaello Galiotto, Vincenzo Pavan and Damiano Steccanella. The event focus is micro-architectures or thematic installation designed by the architects of the prestigious Iberian school for selected Italian companies about the theme of the house with patio. A concept and style meditation about Mediterranean and Atlantic stone houses.
Verona, Hall 1 Living Stone Exhibition – September 24/27 2014