In a way, this brick house with its smooth curves is truly a family home – it belongs to the architect Clare Cousins, the builder that created the new addition is her husband, and the landscape artist is her uncle. So they were able to experiment, create and test ideas for their home in close collaboration but of course, they had to consider some pre existing giving – the size of the lot, the existing house (which facade the architect wanted to preserve), the surrounding neighborhood. But with some fresh ideas, unusual approaches and smooth textures they created a warm, comfortable and filed with light home.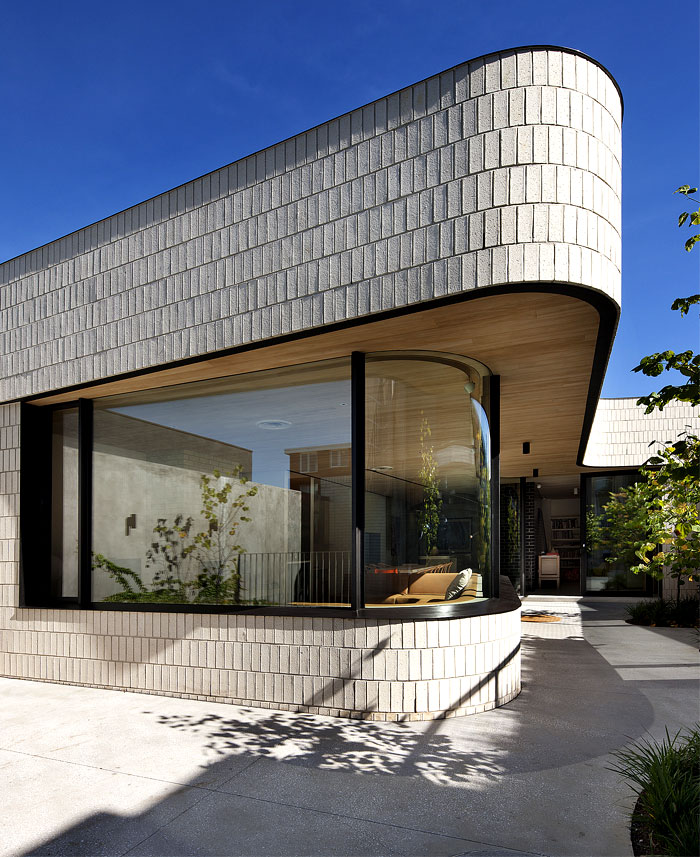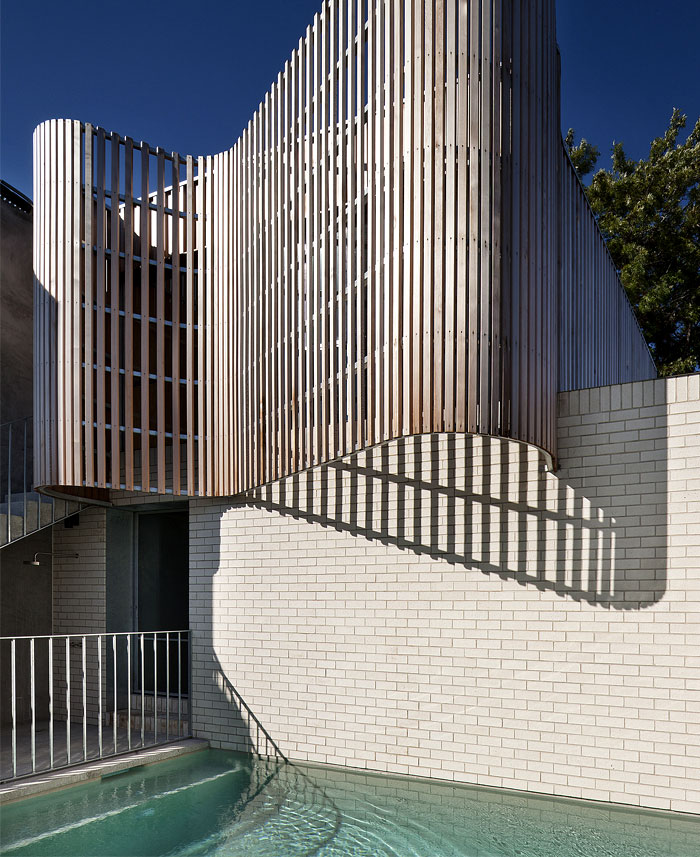 The interior choice decoration combines comfortable, at times vintage furniture, soft and colorful textures and elegant decoration elements. But what really captures the attention is the bold experimentation with materials – some typical for external use – like the polished black bricks that differentiate the kitchen area are introduced to the interior design, not only limited to the facade. And some of the interior materials extent to the outside, like the polished concrete floor that goes on and pavements the courtyard alley or the timber cladding of the ceilings.
So – shiny polished bricks all around, smooth timber and ceramics, polished concrete floors, soft leather, colorful textures and art elements – that is the successful recipe for comfortable and interesting home. In addition – being a modern architect – Cousins integrated sustainable and efficient elements to the construction, water tanks, grey water system, solar heating, natural ventilation, sustainable materials, all as it should be in new age housing.