This Mexican house, build in 1976, is completely renovated by Paola Calzada Arquitectos. The architects used as much it's possible of the original materials and try to preserve and improve the existing structural values – the lightness of the premise, its easy access, horizontality and openness – by adding more open connections and points to observe the stunning views of the surrounding scenery. Using exuberance of green scenes, patios, gardens and ponds, introducing translucent facade and wide windows, the home receive the maximum of natural light and view allowing the décor to achieve cozy and welcoming aura.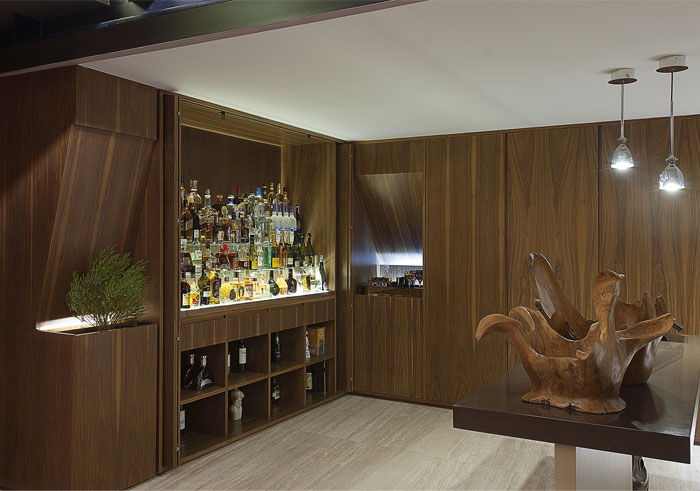 The materials used in the renovation are local and natural (Mexican marble -Travertino and Santo Tomás, wood and timber), modern and controversial – steel structures and concrete surfaces, aluminum appliances and abundance of glass. Unusual structures (DNA spiral staircase, build – in – wall wooden pots and etc.) furniture in dominating gray tonality revitalized by some pinching color notes, art elements and a wood craft presence give the house contemporary and playful appearance.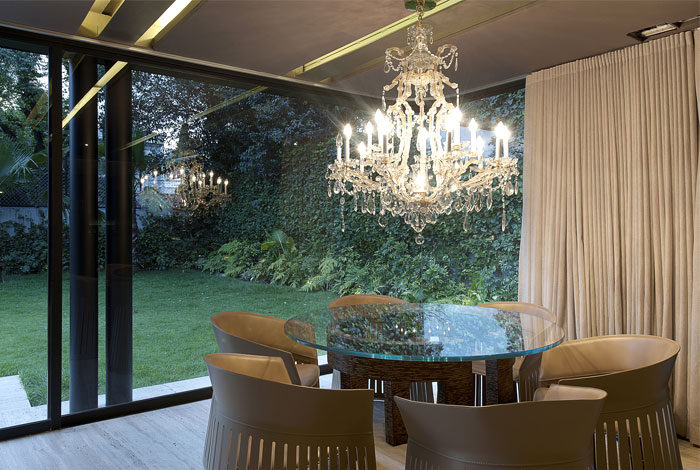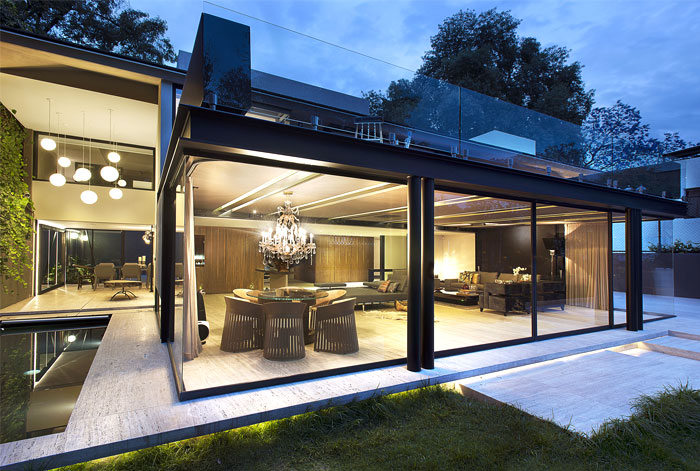 The combination of modernistic shapes and textures, with local artistic elements and natural materials gives to the house unmistakable and dynamic character. The dialog between the outdoor surrounding and the interior is extended by the garden, plant and water presence and gives freshness to the home spirit.