Magnificent stone house located in a secluded area of Tapalpa – Mexico. Abundance of great views, natural local materials, clear lines and amazing craftsmanship- turn this house into an example of style and functionality. The interlace of natural elements – water and tree, stone and wood, furs and exotic textures, magnificent views and abundance of natural light create a dynamic atmosphere whit an hint of a medieval castle.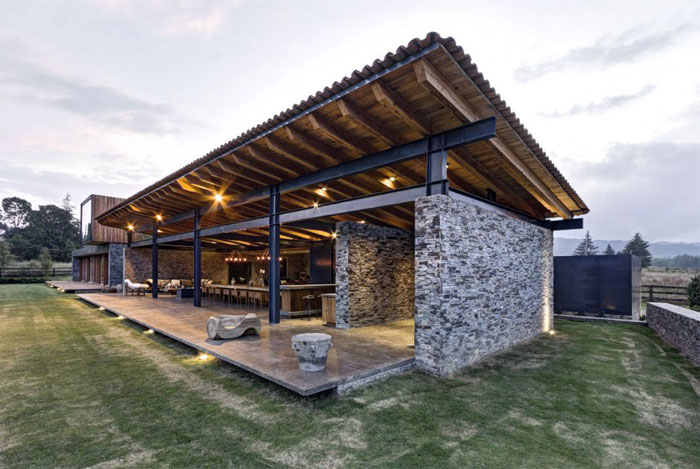 Spread through the house there are many rustic decorative elements and rugs juxtaposed with the contemporary motive of the architecture – its clear lines, steel rails and modern appliances. Gorgeous and striking craft works with stone and wood are the first impressions of the house interior. Series of masonry walls build from local stone extraction, alternate with timber and wood beams, wonderful wooden parquet or stabil concrete flooring. The natural materials are used not only for the cladding of the house but also for its furniture and decoration, resolving in beautiful wooden chairs, beds, and stairs and so on.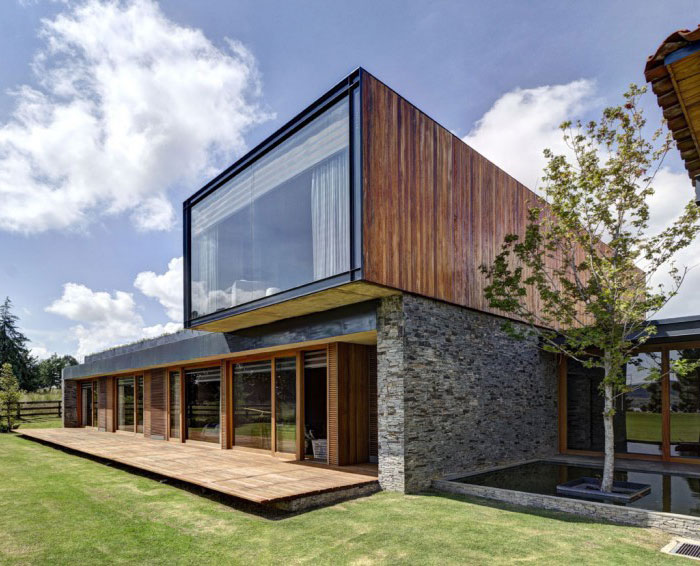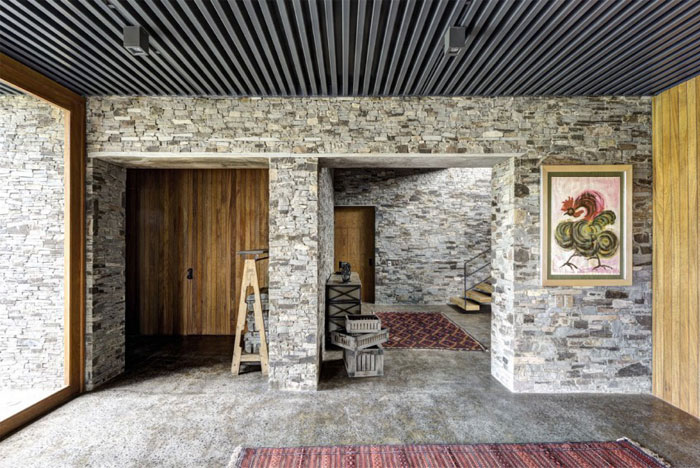 The dialogue between the house interior and the outdoors, its connection with the local and regional contexts is maximized and plays a leading role in conducting the interior stage. This house interior is impressive also with a simple and elegant way in which it combines contemporary objects, either integral to the architecture or as part of the decor, with rustic and local, ethnic elements to create a functional and modern space.