The U-shaped architectural configuration of this South African house serves to connect two family homes around internal courtyard and swimming pool. The clear open lines of the architectural mainstay, cladded with glass, wood and metal, allow free access to the lower floor and create spacious, welcoming environment. Perforated walls from different materials, in the outside – metal and the inside – wood, are generally used to separate the common from more privet spaces.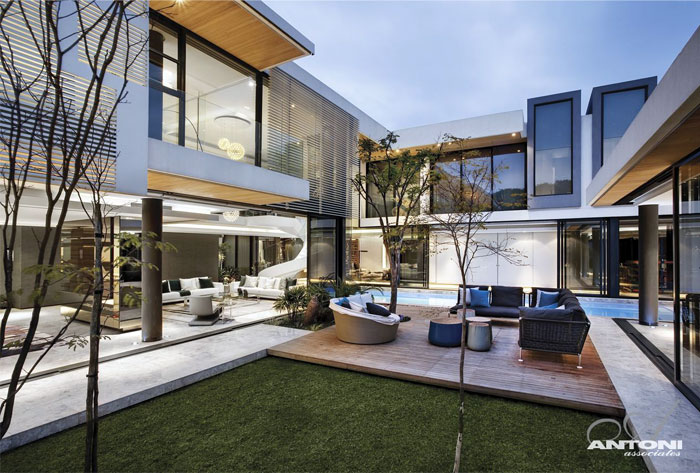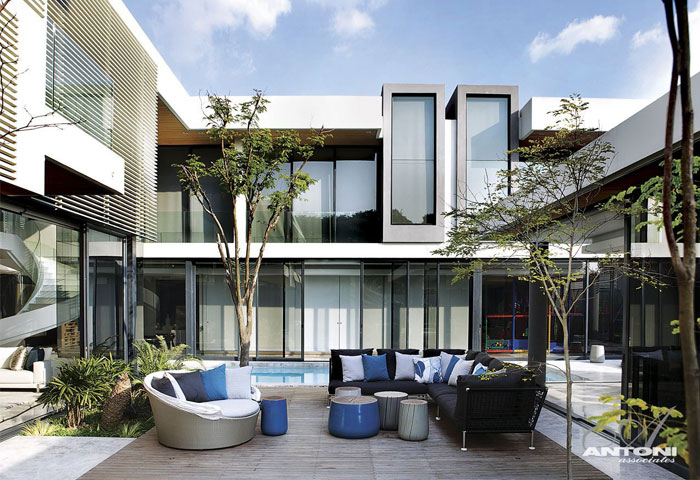 In the interior, the designers from ANTONI ASSOCIATES have followed the linear architecture and straightened it by modern furnishing with strong lines and contemporary materials. Artistically curved forms as the central piece of the spiraled staircase, replicated in some of the chairs and tables are exciting the main rectangularity of the architecture. Colorful artistic texture and drama are brought in to the space by some graphic rugs and carpets. Custom made furnishing, lamps and curated art by some distinguish South African artists are adding glamor and style to the interior.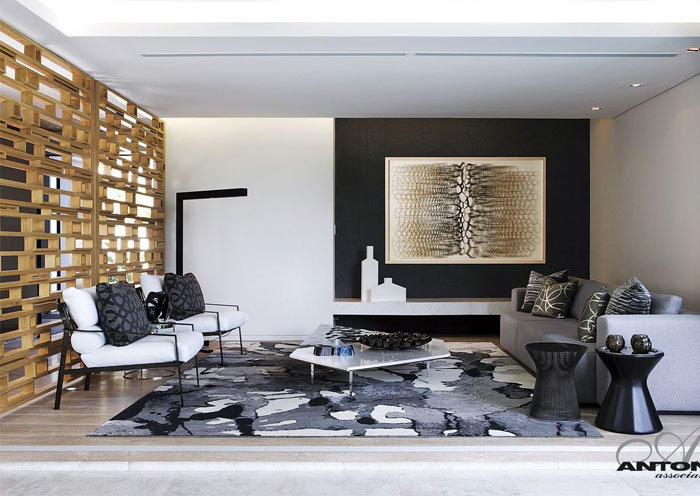 The color base comes from neutral, elegant palettes strengthened by some colorful accents of azure, red and violet. Black and white alternates each other, following the clear architectural lines of the house. The serene, elegant and airy atmosphere of this house is achieved by innovative architecture, very artistic interior design and some impressive pieces of workmanship.