Clever ideas in lightning and applied design envision the importance of nature in our lives, making us active participants in the process of being in a restaurant. Fire Dragon is the spirit behind the name Topolopompo – an exceptional fire kitchen restaurant which connects the culinary traditions of the East with the unconventional design approach of the West. The Fire Dragon is symbolically represented by the 3D hexagon concrete tiles, designed to provoke the customers imagination. Its golden color and multiple layers are giving a sense of constant movement, a perpetual vortex of the elements of life.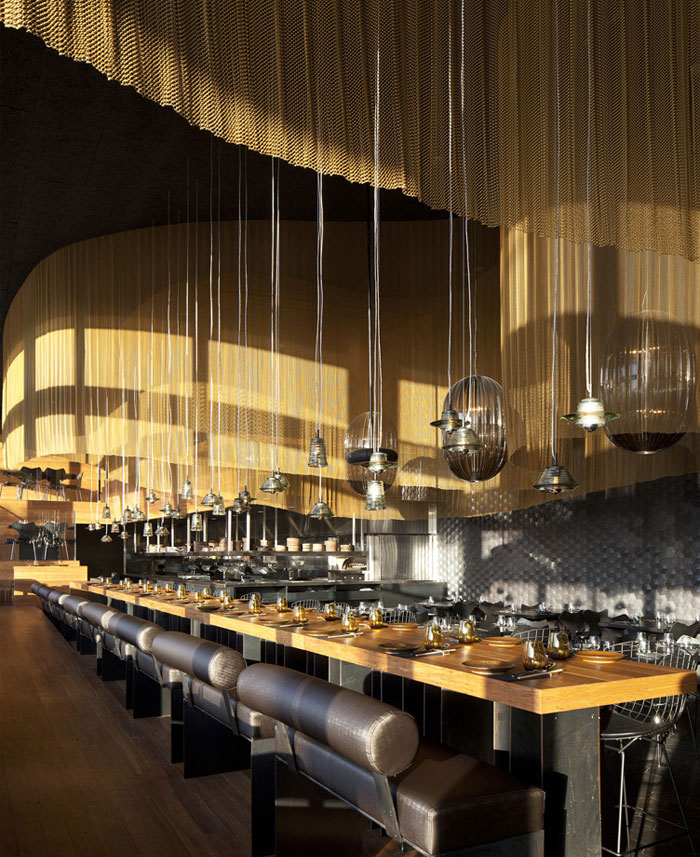 With the eye to details, mostly made of Bamboo wood and Lava stone, Topolopompo makes us swindle between tradition and modernity. It also reminds of the far East – ancient mountains, valleys and rivers. Roads and fireplaces where tribes sat down and tales and myths became real and transformed into cultural heritage. An impression of Asia – paper lanterns and twinkling "fire-flies" make the light soft and silky, for more comfortable and intimate sessions on the smaller tables, or for "tribal feeling" gatherings at the communal table.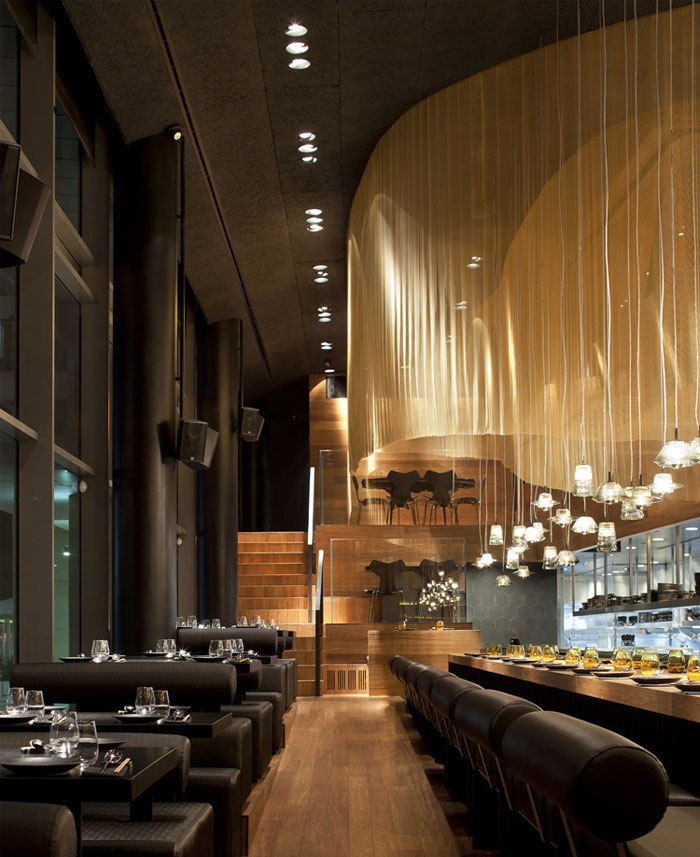 On the other hand, Topolopompo offers a space for drinking, who's key elements are the traditional steam-baskets. Laid one on top of the other, they are given a new function, besides their symbolical meaning, making us exploring history in the arrangement of the space.