There's no getting away from the fact that spring has been a bit of a disappointment so far this year, but there's no reason to let that dampen your optimism for the potential of the summer months.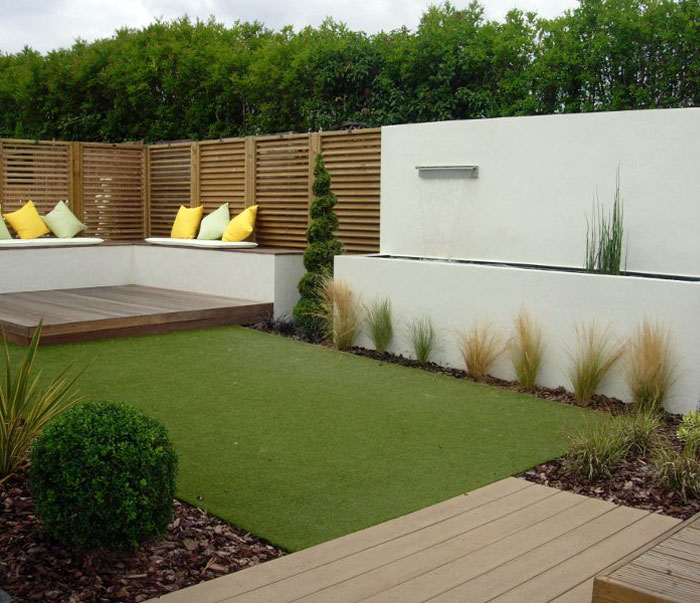 If, like so many others, you're chomping at the bit while you wait for the temperatures to rise, why not take your mind off it by turning your attention to the garden. By taking action now, you can be sure that when the sun does appear you'll be ready to make the most of every last second.
Designing a garden can be a daunting task, but it's as important for small spaces as it is for larger ones. Preparation is everything, so before you take up your tools follow these top tips to help you plan your garden down to the very last detail.
Logistics
Start by taking things right back to basics and consider the practicalities of your outdoor space. Is your garden big or small, square or long, on a slope or split onto separate levels? It pays to note which areas of the garden get the most sun so that you can take this into account in your designs and plant selections; there's no sense in creating an area of decking in the most heavily shaded part of the garden! Narrow gardens lend themselves to being broken up using trellis or paths to add interest and create multiple distinct areas.
Location
Whether you have a sprawling country garden or a compact urban space, location can have a real impact on your garden design decisions. If you're overlooked by tall buildings on either side then you could create a natural screen using a careful selection of trees or shrubs. If you're lucky enough to have a beautiful view then you may choose to focus your design on the area closest to the house and allow the far end of your garden to blend into its surroundings.
Use
Do you enjoy getting stuck into the weeding, or do you need a garden to look after itself for 8 or 9 months of the year? Whether you like to use your garden as an extra space for socialising with friends, or you want to set up a vegetable patch and start living off the land a little more, functionality is an important consideration. Young families might benefit from open grassy spaces for the kids to play in, while busy young professionals may prefer striking architectural features that require very little maintenance.
Style
Only when you have considered these basic aspects of your garden can you begin to make any decisions on the style that you would like to create. When you close your eyes and picture a perfect summer afternoon, do you see a zen garden featuring ornamental gravel and a relaxing water feature, or a riot of colour in a wild-flower cottage garden? Whatever your idea of garden heaven, your outdoor space should be a sanctuary that meets your own personal tastes and acts as a real extension of your home.
This post was written by Nicky Hand. If you're looking for a way to get your garden ready for summer, take a look at Millboard Decking for an eco-friendly, non-slip decking solution.