Like it or not, the bathroom is a space where we all spend a considerable amount of time – which is why when it comes to choosing new fittings and fixtures, it is wise to give the matter plenty of careful thought. Luckily, there are bathroom suites to suit every style, taste and budget.
Read on for some important things to think about when choosing the perfect bathroom and click here to browse quality suites online.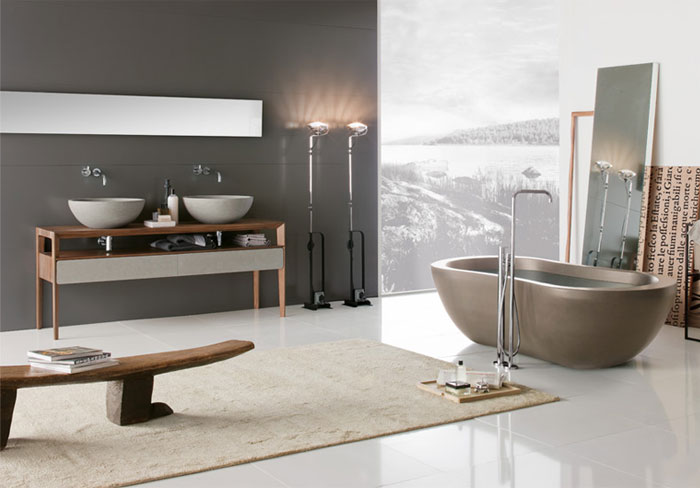 Fashion and function
Regardless of whether you are renovating your existing bathroom or starting from scratch with a brand new home, when you plan your bathroom, you should start by making a dream list of all the features you want.
Everyone's list is likely to be different – perhaps you want to have his and hers sinks, or you have always wanted a luxurious rainfall showerhead. Maybe you are the type who loves to relax and unwind in a bubble bath, or perhaps you like to keep you morning showers short and sweet!
Your bathroom should not only suit your lifestyle, but also your sense of style! Consider the decor in the rest of your home – is it contemporary? Classic? Victorian-inspired? Whatever your taste, you are bound to find bathroom fixtures that suit you when you browse through a comprehensive range of online options.
Maintenance matters
It is an unfortunate fact of life that from time to time, you will need to clean your new bathroom to keep it looking in tip-top shape! While cleaning might not be the first thing that springs to mind when you are choosing your bathroom, it is an essential consideration.
Think about the type of fixtures you prefer as well as your personality – some designs and materials are more work to maintain than others.
Bathrooms are about more than just fixtures – you will also want to give plenty of thought to your floors and walls. Linoleum is often a popular choice in high-traffic wet rooms – like a bathroom – because it is easy to keep clean and you can simply wipe excess water away. Alternatively, tiles are another option well worth considering – and if you are the type to get cold feet, many types of tile are perfectly suited to underfloor heating.
Ventilation is also a crucial consideration in any bathroom, as you don't want a build-up of mould or mildew. Of course, a window is an ideal solution – and you will likely want to install a fan too – but there are other measures you can take to keep mould at bay. One example is opting for an anti-mould paint, which looks just as good as ordinary paint and comes in many colours, but offers added protection to your walls.
Room for storage
One thing a bathroom can never have too much of is cupboard space – you will want a private place to conceal everything from spare toilet roll to bottles of bubble bath and lotions!
If you are restricted by space because the room is small, don't worry – there are several innovative solutions you may wish to consider. One popular option is a space-saving cupboard that fits on top of your toilet and can be attached to the wall for added stability – it is the perfect place to tuck away any essentials.