Designing a spare bedroom, or guest room, can be something of minefield. After all, while you may be tempted to decorate it to your specific tastes, it's important to remember that it is not you that will be spending much time in there. When designing a spare bedroom, a little thought can go a long way and help create a tasteful, yet welcoming retreat for any prospective guests.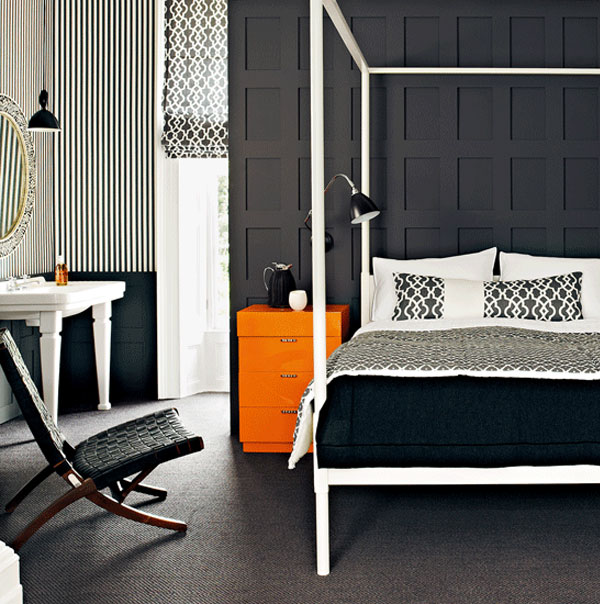 Be decisive
The natural starting point when designing any spare bedroom is to first decide its purpose. While creating a welcoming spare bedroom is the ideal, one must also be pragmatic as there are a number of practical considerations to make regarding its usage. One must first decide whether the room is to be solely a spare bedroom or if it must also fulfil another purpose. A half-office, half-spare bedroom can also be homely and enticing, as long as it feels well thought out and planned, rather than an mess, full of eclectic clutter. Make a definitive choice and be decisive.
Neutral colour scheme
Once you have decided on the purpose of your spare bedroom, it's time to think about the decor. Choosing a neutral colour scheme is the ideal. You may be welcoming guests of all ages and genders over the years, so it's important not to be too bold or brash in choosing your colour scheme. Warm hues can help to create an inviting feel, while you may prefer neutral tones if you're going for more of a calming ambience.
Bedding
Whenever a guest enters your spare bedroom, their eyes will unquestionably be drawn firstly to the bed. It is usually, after all, the centrepiece of the room. It's important that the bed looks and feels welcoming. Picking a sleek-looking frame and a comfortable mattress are essential, while your choice of headboard can help to really set the tone you desire. If you're shopping for headboards and want to make a statement, why not consider a metal headboard? A plain coloured, yet striking bedspread is the icing on the proverbial cake.
The devil is in the detail
The finishing touches to a spare bedroom are an oft-forgotten facet of the design experience. A bedside table, preferably on each side of a double bed, with accompanying reading lights, are absolute must-haves, offering guests the opportunity to make the decision of when to go to sleep independently. Other essential accessories include fluffy display pillows, a full-length mirror, a dressing table, an arm chair for reading, a small clock, a washing hamper and a stockpile of fresh towels.
The 'welcome home' feeling
The ideal impression one should be looking to convey when designing a spare bedroom is a feeling of a home away from home. By pre-empting the needs of prospective guests, and creating a room that feels welcoming and homely, re-designing your spare bedroom can be a great deal of fun and the effort will be greatly appreciated by your loved ones.